Film
This is Mustang
Mountain Biking in the beautiful Mustang region of Nepal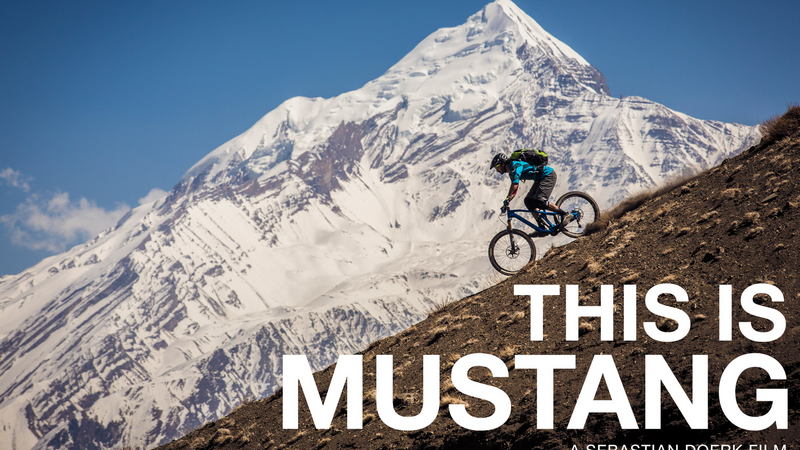 About
Country / Nationality
Nepal
Tags
Our Judges say:
MTB to an epic soundtrack with the stunning backdrop of the Himalayas.

Ed Birch Director of Salt-Street productions
Wanderlust alit!

Claire Carter Writer, Film Officer for Kendal Mountain Festival, 'Creative Consultant'.
Nepal's Mustang is often compared to the fabled Himalayan valley of Shangri-La. Cut off from the rest of the world on the edge of the Tibetan Plateau, Mustang is a high altitude desert of rich red and ocher land, deep gorges, and the world's highest peaks set against an infinite blue sky.
Mustang is home to an endless network of ancient trails that were once used by caravans carrying salt from the Tibetan plateau to the great plains of India. In the heart of the Mustang lies the world's deepest valley, carved by the wild waters of the Kali Gandaki river between the two giant mountains Annapurna and Dhaulagiri.
Follow Rob J Heran as he explores the solitary trails of Mustang through magical villages and mystical monasteries.
A film by Sebastian Doerk Featuring Rob J Heran Produced by Himalayan Rides
Music: Mike Perry Ft Shy Martin (Ocean) Post Production: Gambir Rajkarnikar, Rajendra Moktan Logistical Support: Yeti Travels Support Staff: Ram Lama, Wangchu Sherpa