Film
Into Patagonia
American Alpine Runner, Dakota Jones, journeys to Northern Patagonia.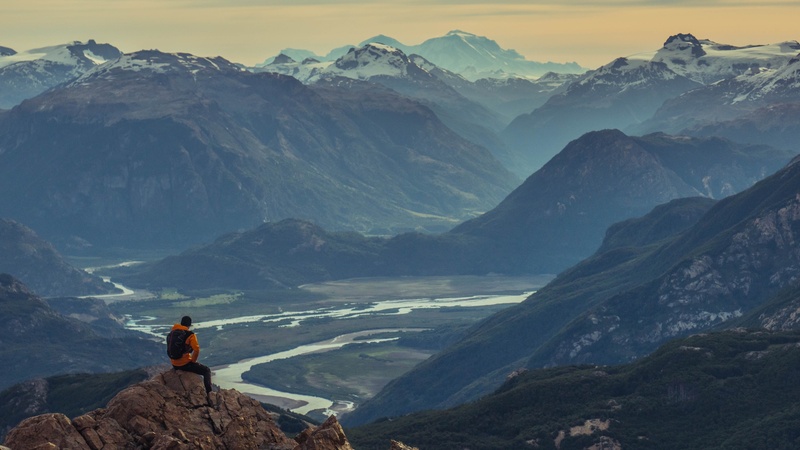 About
Producer
Dean Leslie, Hannah Slezacek
Country / Nationality
Argentina, Chile, South Africa
Our Judges say:
Patagonia a mountain running a must-see for any fellrunner. And what a place to go visit explore or run I'm booking the flights right now.

Ed Birch Director of Salt-Street productions
Pro ultra runner Dakota Jones uses trailrunning as an excuse to explore the incredible landscapes and meet the amazing people of Chile and Patagonia.

Anna Paxton
A very interesting film about frustrated US mountain runner Dakota Jones and his changing attitudes and approaches to a record-breaking run in Patagonia. Soon there are sweeping mountain views and stunning drone shots of Dakota running through incredible scenery. Plus there's a nice insight into his history and philosophical thoughts on running and life itself. Does it even matter if he breaks the record or not...?

Claire Maxted Claire Maxted
Stretching in an unbroken sweep of agitated geology, Patagonia spans a massive area of over a million square kilometers and yet is home to less than two million people. With no clear objective and no set goal, American Alpine Runner, Dakota Jones, journeys to Northern Patagonia to explore the culture and landscape of one of the most romanticized regions in the world. Traveling South along the famed Carretera Austral he discovers a people rich in smiles and a land littered with mountains and glaciers.