Film
Kriss Kyle - Raw 100
The RAW100 concept is pretty simple – 100 seconds of action, no effects, no slomo.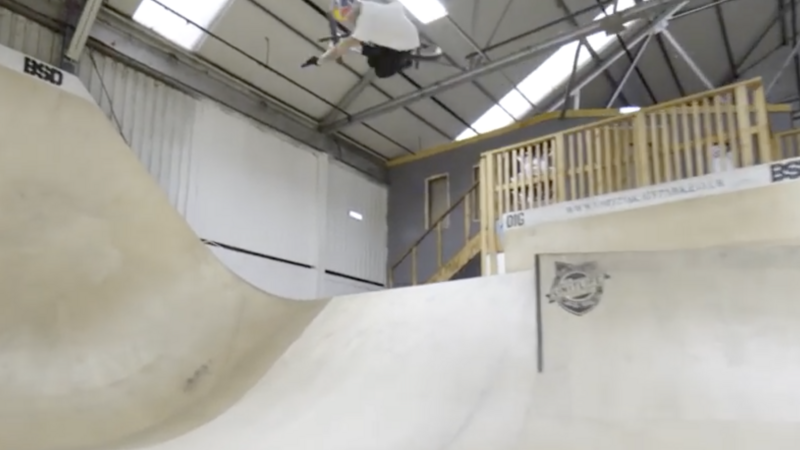 About
Producer
Will Evans, Red Bull Media House
Country / Nationality
Austria
Our Judges say:
Big BMX tricks in a empty skate park

Anna Paxton
Kyle Rips!! say know more ⛽👊

Ed Birch Director of Salt-Street productions
With the Scottish winter in full swing, king of style and steeze Kriss Kyle took to his local skatepark for an absolute shred session to kick the winter doldrums. The man never disappoints when it comes to pushing the boundaries of BMX and how he attacks a park, so we decided to take our Raw 100 series indoors to listen to the pure shredding as Kriss explores Unit 23.