Film
Psycho Vertical
A raw and emotive documentary exploring the complex life and motivations of writer Andy Kirkpatrick.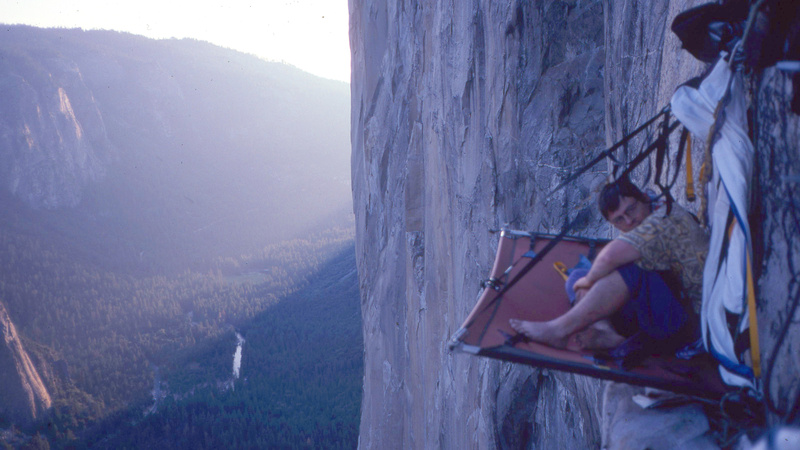 About
Featuring
Andy Kirkpatrick
Sponsor
La Sportiva, Petzl
Our Judges say:
Jen randles latest film with a deep look into Andy Kirkpatrick.

Ed Birch Director of Salt-Street productions
Andy Kirkpatrick is a professional big wall climber, author, and comedian. Based on his autobiography Psychovertical takes a deeper look at his life. Through old photos, interviews with Andy, and new footage shot in Yosemite, the film examines his climbing achievements, motivation, and the impact it has on his relationships.

Anna Paxton
Jen Randall is at it again: making consistently amazing climbing films! Her latest cinematic masterpiece Psycho Vertical focuses on big wall climber Andy Kirkpatrick. An unflinching deep exploration on how answering the call for adventure forever shapes life paths, families and relationships.

Ruth Farrar
Raw and emotive, Psycho Vertical explores the intricate mind of Andy Kirkpatrick, a world-class climber and alpinist who lives a life of conflicting desires, identities and responsibilities, inspired by his best-selling autobiography of the same name. Firmly grounded by his impoverished upbringing in 1970s Hull, from a young age Andy's head has been in the clouds, filled with grand ideas of discovering who he is and what exactly he's made of, spurred on by his father's absence and translated into ascents of some of the world's most dangerous alpine routes. Though he knows the pain of living in poverty, pursuing his dreams comes before making a living. While compelled to share his chaotic personal life and make audiences crumple with laughter on stage, he chooses to test himself on some of the world's longest and most difficult climbs totally alone. A proud father, he cannot help but put ambition over security, even if that means risking his life time and again. By exploring his past, his present and his motivation for pushing his limits to the absolute extreme, we follow Andy on an 18-day, solo ascent of El Capitan, where life on the wall is precarious, tough and 'crushingly lonely', creating a raw and intimate portrait of one of climbing's most controversial, unpredictable and adored figures, and exploring themes of identity, fatherhood, and how our pasts shape us, drive us forward and stay with us all our lives.