Film
Quincy
A lot of people talk about Quincy like she's surfing's new child prodigy. At the age of 6, she often finds herself out in the same lineups as local pros, and the attention she attracts seems much more suited for someone who can at least put on their own wetsuit without their parents help. However, five minutes with Quincy and you'll quickly realize that she's just a normal kid who happens to really love surfing.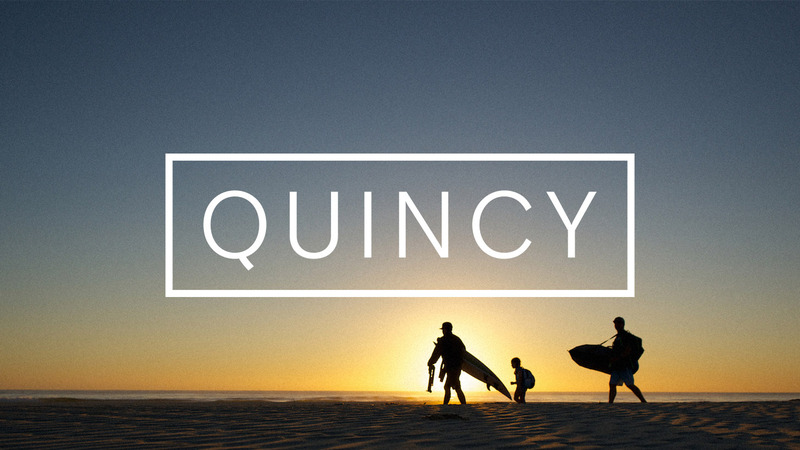 About
Country / Nationality
Australia, USA
Our Judges say:
Quincy is just six and she's already showing incredible talent as a surfer. More importantly, she loves the sea and her family, a sweet short film.

Anna Paxton
She is bad ass and only 6, she shreds hard which is great to see.

Ed Birch Director of Salt-Street productions
It's hard to put into words an experience like this. Suffice it to say, Quincy is an amazing kid. She deals with a lot of attention and somehow remains as normal a kid as can be. If she's not surfing you can find her playing soccer, football, rugby, x-box, ping-pong, skating, tag, or just talking. If she's not talking she's probably sleeping. So thankful to Kim, Jake, and Quincy. Thanks for letting us crash on your floor for 3 weeks. You guys have truly become amazing friends. Big thanks to Dan Patch at Duranbah Surfboards. You are the best. Thanks to Beret at HBO, Ted Grambeau, Matty, Twitch, and Sophia for hanging with us in Sydney. Last but not least, thank you California Tacos for always adding a little extra to the order for us.