Film
REEL ROCK 12: Break On Through
19-year old Margo Hayes is determined to become the first woman to climb 5.15, a grade achieved by only a few men.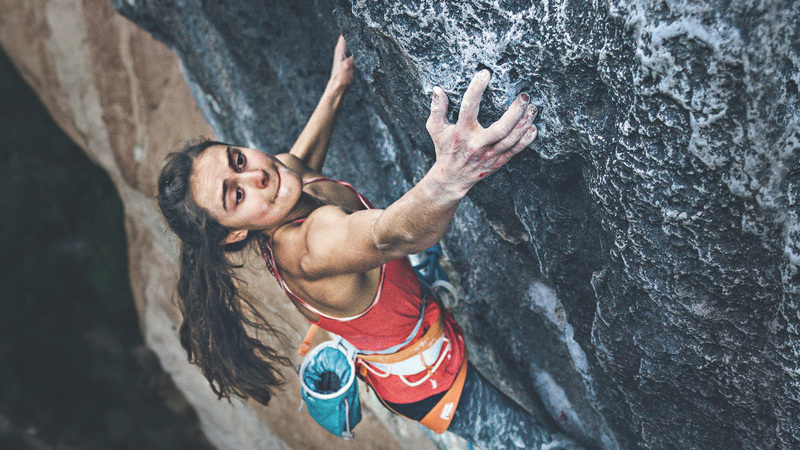 About
Director
Matty Hong, Sender Films
Country / Nationality
USA
Our Judges say:
Girl power to the max what an incredible woman. A great feel good film get the whole family inspired and Discover they are no such thing as boundaries.

Ed Birch Director of Salt-Street productions
Nobody thought women could climb 5.15... then came Margot Hayes. This film is a celebration of her achievement, and a reminder never to accept barriers imposed by yourself or anyone else. Super inspiring!

Anna Paxton
Exhilarating and empowering. Turbo-charged inspiration courtesy of climber Margo Hayes smashing boundaries in the climbing world. Go Margo!

Ruth Farrar
This is probably THE climbing film you want to see at this year's SHAFF. Very well made, with some top notch characters, and climbing move you have to see to believe. Recommended.

Paul Hodgson Music Judge
In high-end modern rock climbing, 5.15 is the top of the difficulty scale, a grade achieved by only a few men and never by a woman. Margo Hayes, a little known 19-year-old from Boulder, Colorado, is determined to change that. To be closer to the world's hardest routes, she has moved to Europe, where she trains and climbs with the goal of succeeding on two of the most iconic 5.15s in France and Spain. But pushing her body and mind to the absolute limit, she risks injury and failure in her quest to be the first.