Film
Stumped
"I don't want to be known as just a one-armed climber," says Maureen Beck, "I just want to be a good climber."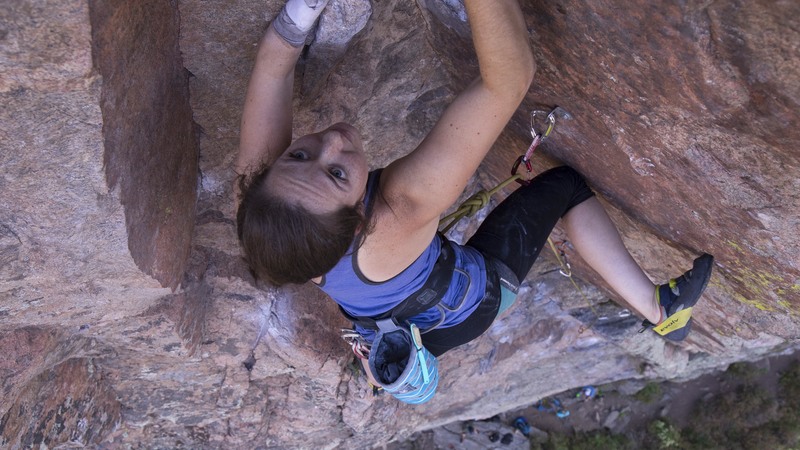 About
Director
Taylor Keating, Cedar Wright
Country / Nationality
USA
Our Judges say:
Ok I'm going to put my hands up 👐 and say that I do find this incredibly inspiring. But then again anyone pushing hard is inspiring. Oh and its hilarious.

Ed Birch Director of Salt-Street productions
Maureen 'Mo' Beck is one hard-core climber! Fun, fearless and fuelled by cupcakes: Mo's bad-ass tenacity knows no bounds. A highly enjoyable memorable must-see film.

Ruth Farrar
"I don't want to be known as just a one-armed climber," says Maureen Beck, "I just want to be a good climber." Maureen Beck may have been born missing her lower left arm, but that hasn't stopped her from going hard. 
She takes whippers on 5.12 and crushes overhanging boulders, while shot-gunning beers. But she is not here to be your inspiration. 
"People say, 'Look, a one-armed climber, now I have no excuses.' I'm like, dude, you never had any excuses in the first place." 
Maureen is here to crush the gnar — with one bloody stump helping her get to the top.