Film
Brothers Of Climbing
Mikhail Martin, co-founder of Brothers of Climbing said, "I literally typed, 'Are there black climbers?' in Google … someone said, 'black people don't climb.'"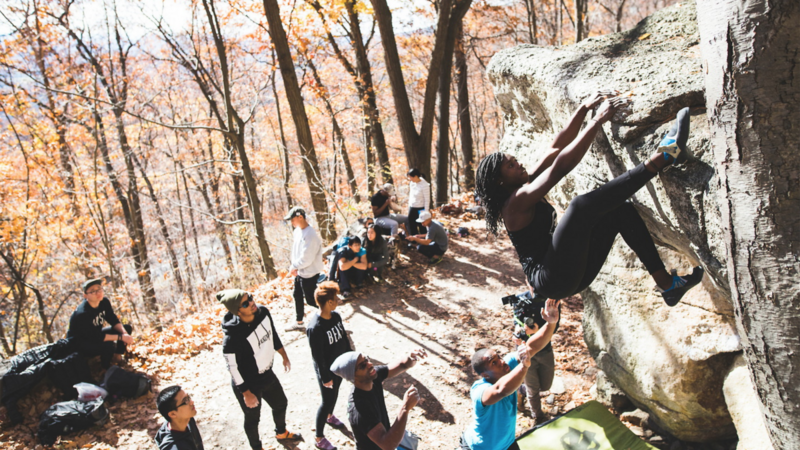 About
Director
Duncan M Sullivan
Producer
Cause+Effect Productions
Featuring
Mikhail Martin, Pieter Cooper, David Glace
Country / Nationality
United States
Our Judges say:
Fantastically well made and much needed film on black climbers in Brooklyn. Anyone who's been to bouldering wall will understand and identify with this movie. Awesome, you must see this.

Paul Hodgson Music Judge
How can you be what you can't see? Mikhail Martin, co-founder of Brothers of Climbing said, "I literally typed, 'Are there black climbers?' in Google … someone said, 'black people don't climb.'" A small group of climbers began to challenge that thought. The Brothers of Climbing is a crew that's making the climbing community more welcoming. Watch to see how they created a community where one wasn't.