Event
Build Your Own Sustainable City (Saturday)
Create a positive vision of the future you want to live in using interactive light-up models.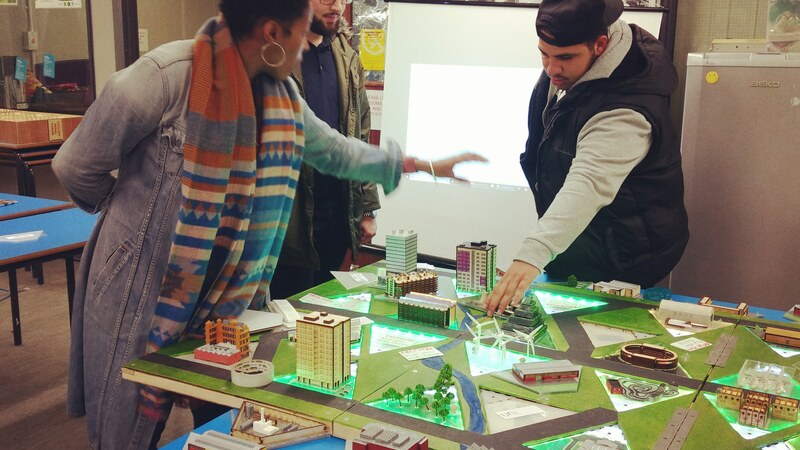 About
Starts
23 Mar '19 | 10:00am
Location
Use our interactive light up models to build your ideal street or neighbourhood for the year 2030. Design public spaces, think about where we buy our stuff from, and consider do we even need to work 5 days a week? Rewrite the rules and discover what practical steps we can take to make where we live better for people and the environment. Now take your new knowledge out into the world and make it happen! We'll be based in the ShAFF Outpost in the Workstation, so you can turn up any time from 10am until 4pm, and you'll be able to spend as much or as little time as you want with us - but we'd like you to register your free place using the Eventbrite ticketing link below. Why not check out the rest of the festival programme while you're there?