Choose Your Own Adventure - An Adventure Activism Itinerary for Young People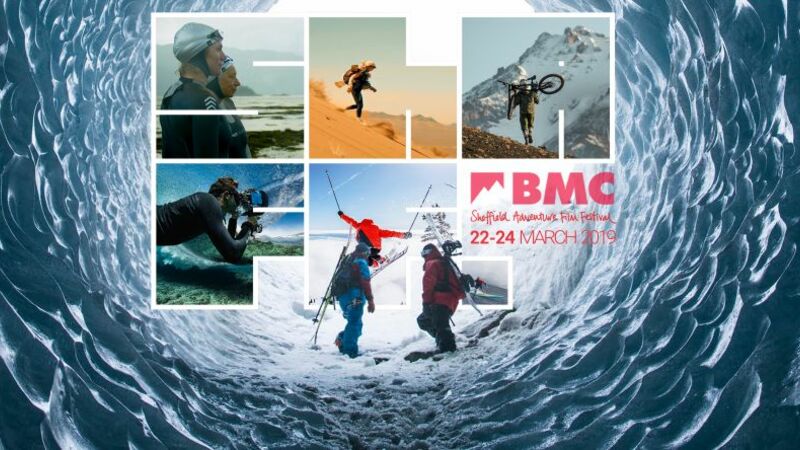 About
Choose Your Own Adventure - a festival journey for young adventurers
The ShAFF weekend will be buzzing with activities to inspire your young adventurers and empower them to stand up for their own future. Both Saturday and Sunday will kick off with a triple bill of Young Adventurer screenings (YA1& YA2), culminating in our Young Adventurers 3: Choose Your Own Adventure screening at 1.30pm, where you'll get a chance to meet and be inspired by young adventure activists like climber Pete Whittaker, and young people who are campaigning for a better future, like climate change activist and rapper Ffion McCloskey, and #IWILL youth ambassadors Amy and Ella Meek. 
You can put this inspiration into practice straight after the screening on Saturday with Pay Back the Dirt, a mountain bike and trail care session with Ride Sheffield, or Craftivism: the art of protest workshop with Friends of the Earth. Make sure you plan some time on Saturday to get along to The Great Sheffield River Clean-up too, where all the family will be able to get up close and personal with one of Sheffield's iconic waterways.
If you're here on Sunday, go straight from Young Adventurers 3 to Reclaim the Streets, a family-friendly plogging run to Matilda Street pocket park with Roger the Remote-Control Wheelie Bin. Yep. Did we mention you'll also be able to try parkour on both days? 
In between all of this, leave plenty of time to get along to the Outpost in the Workstation - try the YHA's activities for budding adventurers, play our Build Your Own Sustainable City game, or take on our Giant Eco-brick Challenge. We can guarantee they will sleep well.
Events to book
Young Adventurers Films 1 - Sat 23 10:30am & Sun 24 10:30am
Young Adventurers Films 2 - Sat 23 12:00pm & Sun 24 12:00pm
Young Adventurers Films 3: Choose Your Own Adventure - Sat 23 1:30pm & Sun 24 1:30pm
YHA Activities for Young Adventurers - Sat 23 10:00am-4:00pm & Sun 24 10:00am-4:00pm
Pay Back The Dirt! MTB Life Skills for Kids - Sat 23 2:45pm
Craftivism: the art of protest workshop - Sat 23 3:00pm
The Great Sheffield River Clean-up - Sat 23 10:00am
Build Your Own Sustainable City game - Sun 24 10:00am
Reclaim the Streets: family-friendly plogging - Sun 24 2:45pm
Giant Eco-brick Challenge - Sun 24 10:00am