Tread Softly - An itinerary for adventurers with a lighter footprint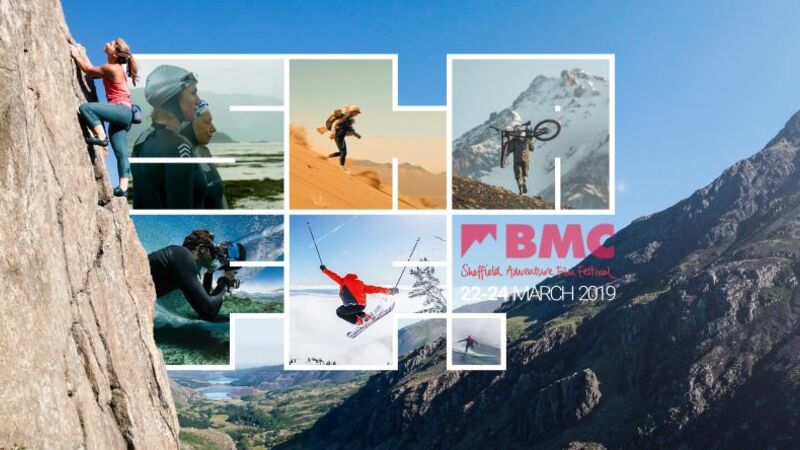 About
Tread Softly - a festival journey for adventurers with a lighter footprint
Whether you love mountains, trails or waterways, you'll get a whole heap of ideas, inspiration and practical tips at ShAFF for lending your journeys a lighter footprint. On Friday night, make sure you catch these awe-inspiring water-borne activism films at Water Films 2: Paddle for the Planet, that highlight the threats to our rivers and seas and the amazing movements taking action to protect them. 
Put this inspiration into practice on Saturday at The Great British River Clean-up and get up close and personal with one of Sheffield's iconic waterways. Make sure you plan in time on Saturday to boost your kit repair skills at Buffalo's workshop and learn how to pack for low-waste adventures with Decathlon and zero-waste adventurer and blogger Poppy goes Wild. Get yourself back to the Showroom on Saturday evening for our Runs Films 3: Run for your life activism screening with Runners Against Rubbish, vegan runner Fiona Oakes and a host of fleet-footed activism films. 
On Sunday you can have a go at running for a purpose with our Goodgym Group run. Kick back afterwards at Fiona Oakes' feature-length running documentary at Run Films 4: Running for Good. Or, if you love two-wheeled journeys, immerse yourself in an afternoon of bikepacking on Sunday afternoon: skill up on puncture repairs and check out e-bikes with Recycle Bikes, get epic bikepacking tips and settle down to watch our selection of bikepacking films. Plan in time to visit the Outpost too and help keep plastics out of our waterways for good at our Giant Eco-bricking Challenge or learn about sustainable communities with our Build Your Own Sustainable City game - and don't forget to bring along that jacket with the broken zip that you don't get enough use out of for Patagonia's Repair Wear team to sort out. 
If you have young adventurers keen on standing up for the planet, get them down to ShAFF on Saturday and Sunday afternoon - they'll get to hear from young environmental campaigners first hand at Young Adventurers 3: Choose Your Own Adventure, and they'll be able to put this inspiration into practice straight after with our craftivism workshops on Saturday and Sunday. If they prefer to take direct action, get them down to Pay Back the Dirt on Saturday - a mountain bike and trail care session with Ride Sheffield, or Reclaim the Streets on Sunday - a family-friendly plogging run to Matilda Street pocket park with Roger the Remote-Control Wheelie Bin. If all of this doesn't give you hope for the future, nothing will!
Events to book
Water Films 2: Paddle for the Planet - Fri 22 9:00pm
The Great Sheffield River Clean-up - Sat 23 10:00am
Runs Films 3: Run for your life - Sat 23 9:15pm
Giant Eco-bricking challenge - Sat 23 10:00am & Sun 24 10:00am
Goodgym group run - Sun 24 12:30pm
Run Films 4: Running for Good - Sun 24 2:45pm
Puncture repairs & e-bikes with Recycle Bikes - Sun 24 4:15pm
Tips for Epic Bikepacking Adventures - Sun 24 5:30pm 
Bikepacking films - Sun 24 6:45pm & Fri 22 7:00pm
Young Adventurers 3: Choose Your Own Adventure - Sat 23 1:30pm & Sun 24 1:30pm
Craftivism workshop (Saturday) - Sat 23 3:00pm
Pay Back The Dirt, MTB life skills for kids - Sat 23 2:45pm
Reclaim the Streets family plog - Sun 24 2:45pm
Craftivism workshop (Sunday) - Sun 24 2.45pm