Run For Your Life - An adventure activism inspired itinerary for runners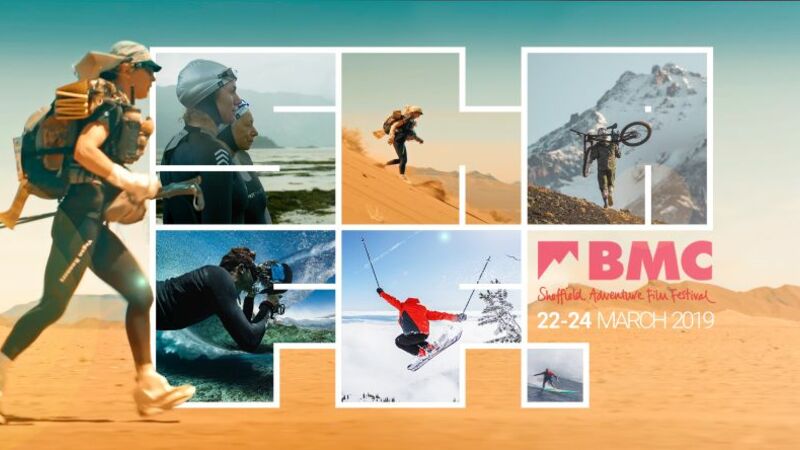 About
Run for your life - a festival journey for runners
If you want to catch everything running-related at ShAFF this year, you might have to camp out at The Showroom. We kick off the weekend on Friday night with our Up&Running + GoodGym + Alpkit night run - sign up for your free headtorch and try out a Montane backpack while you're at it. You'll be back in time to grab a beer and watch Run Films 1. 
If morning runs are more your style, join us for our Up&Running + GoodGym breakfast run before checking out the running gear on offer in the Outpost and heading off to Run Films 2. Spend Saturday boosting your skills and kit with this Low Waste Adventure Kit workshop from Decathlon and our Skills for the Hills session with The Fell-running Guide. 
Grab dinner, then join us on Saturday night for our headliner evening of awesome running films and speakers which will fuel your passion and give your legs a reason to run. At Run Films 3: Run for Your Life, we'll be sharing the stories of inspirational runners who have taken it the next level and used their talent for good in the world, including plogging campaign group Runners against Rubbish and 4x world record-holder & vegan runner Fiona Oakes. Don't forget to book your tickets for the BMC #SMASH Weekender party to finish the evening with a bang. 
Make sure you come back on Sunday lunchtime to run the streets with GoodGym Sheffield and find your buzz by helping out on a community project. Pat yourself on the back, then settle down to watch Fiona Oakes' feature-length documentary, Running for Good (Run Films 4), and re-live her incredible experiences of extreme endurance races around the globe. Don't forget to stop into the festival outpost too, to check out the latest gear offerings from Up&Running and Montane. 
If you're a running family, inspire your young runners to take action too with Roger the Remote Control Wheelie Bin at Reclaim the Streets, our family plogging run on Sunday afternoon - perfectly timed after our Young Adventurers 3: Choose Your Own Adventure screening, designed to inspire young adventurers to stand up for the planet. Only then can you go home.
Events to book
Up&Running, GoodGym, Alpkit night run - Fri 22 7:30pm
Run Films 1 - Fri 22 9:30pm & Sun 24 4:45pm
Up&Running & GoodGym breakfast run - Sat 23 8:30am
Run Films 2 - Sat 23 10:30am
Low Waste Adventure Kit workshop - Sat 23 1:45pm
Skills for the Hills with the Fell-running Guide - Sat 23 5:30pm 
Run Films 3: Run for Your Life - Sat 23 9:15pm
BMC #SMASH Weekender party - Sat 23 10:30pm
GoodGym group run - Sun 24 12:30pm
Run Films 4: Running for Good - Sun 24 2:45pm
Reclaim the Streets family plogging run - Sun 24 12:45pm