Tickets
How To Buy Your Tickets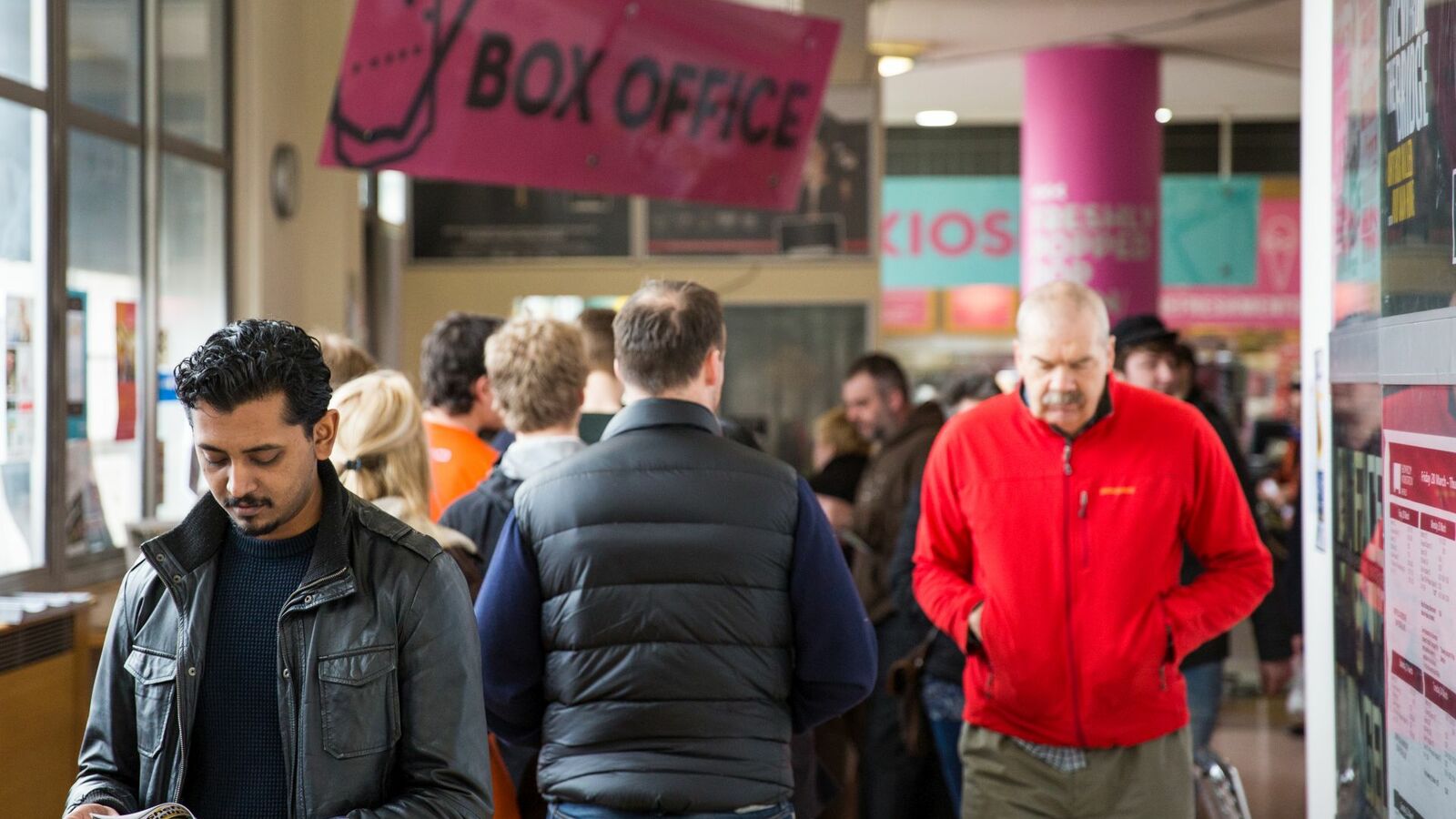 About
BROWSE THE FESTIVAL PROGRAMME AND BUY TICKETS (PRICES BELOW) OR CALL 0114 275 7727
Explore the ShAFF website What's On pages for detailed info with links from each session to buy tickets. Or browse the Showroom Cinema website overview.
Adventure films vary from two minute shorts to feature length films so we group films into themed sessions of about 90 minutes. We try and repeat each session. There are also continual film loops, lectures and a free talks and activities as part of the new ShAFF Fringe Festival.
All tickets are to be bought or collected from the Showroom Box Office. 
The Showroom charges a £1 booking fee per transaction (not per ticket) for bookings made on the telephone and online. There is no online booking for MY SHOWROOM & CINE 26 members. Join for free at www.showroomworkstation.org.uk/my.
The Showroom Box Office is open as usual from 11.30am on Friday and from 9.30am on Saturday and Sunday of the festival.
Standard Tickets - £9.00 (Full), £6.80 (Concessions), £4.50 (Under 27*), £24 (Family Ticket )
*Free CINE 26 membership required, info www.showroomworkstation.org.uk/cine26. Under 16s can access CINE 26 ticket prices in at Box Office.
Ticket Offers
Buy 10 tickets, get 11th ticket free**
Buy 20 tickets, get 3 free (23 in total)**
BMC Discount. BMC Members receive a 15% discount on tickets (simply quote your BMC membership number). ShAFF Patrons receive a 10% discount on tickets (simply quote your name). These discounts are non transferable, can not be used together, and can only be used over the phone or in person at the box office.
**Offer only available at Box Office in person or by phone. Valid until Friday 15 March.
Adventure Bites One Hour Loop - £4 (Full), £2 (under 18)
Note - Adventure Bites Loop tickets are only available to buy in person or on the phone in order to keep prices as low as possible.
CONCESSIONS
We offer concessions for all shows for OAPs, students and claimants but please bring proof of your status to obtain your concession.
We also operate the CEA card scheme if you require a carer to assist you when attending the festival.Anchor
WHY DON'T WE OFFER A WEEKEND PASS?
The answer is - it's a logistical nightmare. It would mean the Showroom had to guesstimate how many pass holder seats to put aside.
In previous years this has meant turning away people when we actually had empty seats reserved. Alternatively (and even worse, if you'd paid for one) for popular showings it would mean you weren't guaranteed to get in.
Our policy is simple - if you buy a ticket, you've got a seat.
We appreciate that buying tickets for the festival can be a confusing process. Sorry, but it's a complicated event and we tweak it every year to make it more straight forward. If you have any trouble whilst booking, or have any suggestions on how to improve things please drop us a line.