Film
Godspeed, Los Polacos!
The Lost Story of the World's Greatest Road Trip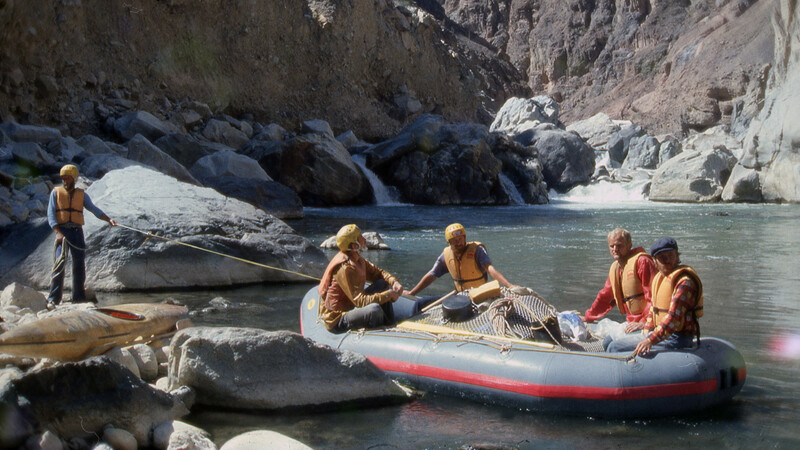 About
Sponsor
Bacik, 5 Point Film, Mountainfilm
Country / Nationality
United States
Our Judges say:
An incredibly wrought adventure that will really make you think, and 'thrill'.

Claire Carter Writer, Film Officer for Kendal Mountain Festival, 'Creative Consultant'.
"An unexplored river at the bottom of the world's deepest canyon... the Colca." "The polish ambassador to Mexico was also a misfit, he was in exile, and he introduced us to Mexican high society. The Vice President of Mexico invited us to his daughter's wedding and we sang there!" Polish kayakers in 1981 go mad in a Peruvian canyon as deep as Everest is high. Superb archive footage, excellent historical contextualisation, terrific editing combine to make a must-see movie

Paul Hodgson Music Judge
A fantastic film! An amazing adventure on so many levels. Wonderful, wonderful!!!

Simon Taylor
Pioneering river running from back in the day, incredible storytelling from archive footage about pushing boundaries and exploring the un known.

Jimmy Hyland
During the Cold War, Poland's youth looked for any way to break away from the monotony of life under Communist rule. In the City of Krakow, a group of university students formed a kayaking club as a tool to explore their local rivers and avoid participation in Communist parades and rallies. After experiencing the thrill of Poland's one and only class III rapid, club members Andrzej Pietowski, Piotr Chmielinski (who would go on to be the first person to paddle the Amazon river source to sea), and Jurek Majcherczyk set their sights on the impossible - leaving the Eastern Bloc to paddle whitewater. Godspeed, Los Polacos! tells the story of five university students on the edge of adulthood who skillfully pull the strings of the Soviet system, and find themselves on a kayaking expedition in the Americas with a six-wheeled military truck, homemade equipment, and little to no whitewater skills. The story follows their epic two-year journey that culminates in the record-breaking first descent of the world's deepest canyon and finds the kayakers in Soviet cross-hairs after they leverage their newfound fame to fight for democracy in the Eastern Bloc.
Sustainability Notes
This film was a two-person production and almost entirely archival. By utilizing found footage and animation, the production was able to keep a relatively small carbon footprint