Film
Running the Roof
3 friends, 1 drunken bet, 10 marathons later...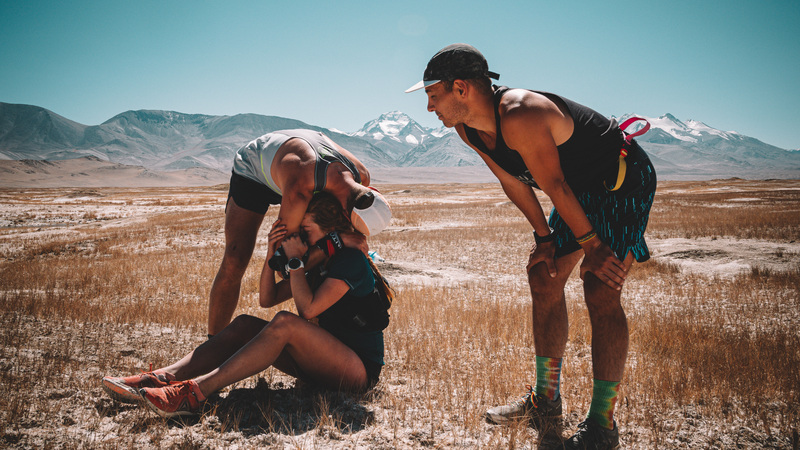 About
Director
Ben Crocker, Alexis Tymon
Producer
Alexis Tymon, Jody Bragger, Ben Crocker
Sponsor
Michelob Ultra, Moju, Suunto, Midnight Runners, Tribe
Country / Nationality
United Kingdom
Our Judges say:
Pure psyche.

Claire Carter Writer, Film Officer for Kendal Mountain Festival, 'Creative Consultant'.
Amusing and personable tale about running 10 marathons in a week in Tajikistan all as a result of a drunken bet.

Paul Hodgson Music Judge
Real jeopardy in this adventure. Nice combination of characters. Striking and VERY BIG scenery.

Simon Taylor
Close the un necessary tabs, and get out to do something that inspires and pushes you! A great expedition running film!

Jimmy Hyland
Like all good stories, this one begins with a drunken bet.    Three friends, bonded by a love of running, were desperate to ditch their desks and go on an adventure. One night, after a few too many drinks, they placed a bet.  They would spin a globe and wherever their finger landed, they would run.    They spun. Tajikistan.    Tajikistan!?    A part of the world few have heard of let alone travelled to. A region shrouded in a reputation of war and danger. A place of extreme heat during the day, dropping to dangerously cold temperatures at night. Where the altitude is so high, it feels like you're breathing through a straw. Not exactly prime conditions for running.    They accepted their challenge.They would run across Tajikistan from the border of Afghanistan to the border of China, covering 400km in just 7 days - about a marathon a day, everyday, for a week. They would run through a valley of spectacular proportions, the locals call it 'the roof of the world'.   This is a story without finish lines or medals. Rather what happens when you trust in nothing but your own two feet, to carry you across one of the last truly wild landscapes on earth. Self-doubt, self-discovery and a whole lot of mountains.  This film is a true adventure into the unknown.