Article
ShAFF 2021 Tickets On Sale Now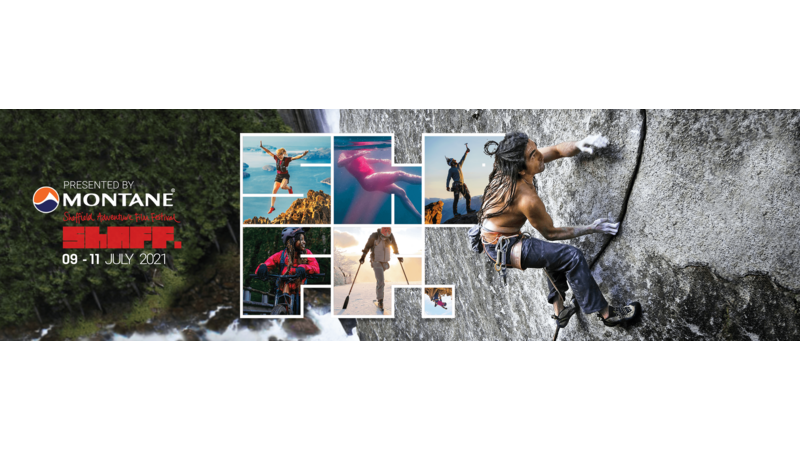 About
IN A UNIQUE YEAR FOR ADVENTURE FILMMAKING, SHAFF IS BACK!
Tickets are on sale now for ShAFF 2021 which takes place from 9-11 July at the Showroom Cinema, presented in association with Montane. Now entering it's 16th year, ShAFF is the largest urban adventure film festival in the UK. Our aim is to bring the outdoor community together and inspire everyone to seek their own adventures, challenge themselves and take action to protect the environments we adventure in.
ShAFF is an international film festival, receiving hundreds of submissions from around the world. The events of the past year have affected everyone, and that's reflected in stories ranging from skateboarding in the silent streets of San Francisco, being caught in the Austrian Alps as the world locked down, or coping with life on the front line through climbing in the Peak District. Lockdowns have given filmmakers time to edit and pull together existing footage, meaning that this year's submissions are some of the strongest ever.
SHEFFIELD, LET'S GET TOGETHER!
During the past year more people than ever have discovered our outdoor spaces and the rewards to be had from adventuring outdoors. We want to seize this moment to bring Sheffield's outdoor community together and inspire a summer of adventures, in a safe and responsible way. This year we won't be partying in the bar. We're reducing the number of exhibitors to give everyone plenty of space and we're moving some of the action outdoors. Capacity in cinema screenings is reduced, and a range of safety measures will be in place at the Showroom. Most of the ShAFF 2021 programme will also be available online, so you can watch from the comfort of your own home whether you're in South Yorkshire or Southern California!
Festival Director Matt Heason said: "Adventure filmmakers are a resilient bunch, they've embraced lockdown and used their time wisely to make some unbelievably good films. We can't wait to welcome Sheffield's outdoor community back to watch them together."
Matt Hickman, Global Marketing Manager for Montane, said: "We are immensely proud to be partnering with SHAFF for this years' event. Together we can maximise our joint desire to activate people's relationship with the outdoors at a time when it is more critical than ever to do so."
BROWSE THE FULL PROGRAMME HERE: ShAFF 2021 Programme
BUY TICKETS: Use the booking link to the Showroom from each session in the ShAFF 2021 Programme.
WATCH ONLINE (FROM 9 JULY) HERE: ShAFF Online