ShAFF Rookie Filmmaker competition
ShAFF Rookie Filmmaker competition
ShAFF Rookie Filmmaker Competition 2021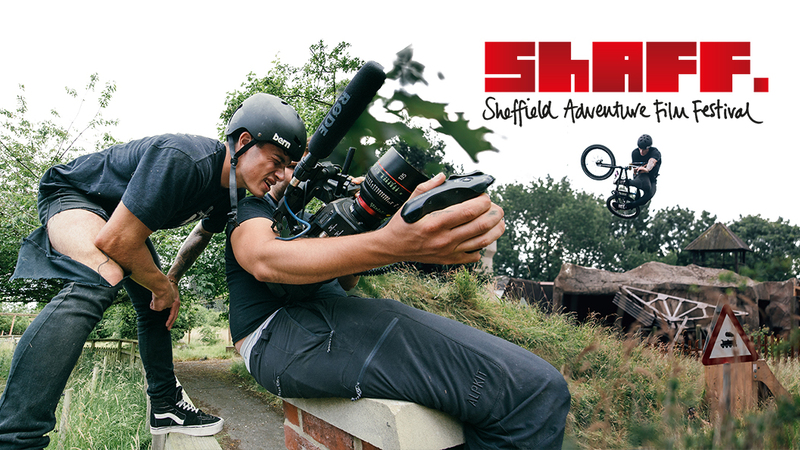 About
NOTE THAT THE 2022 AWARD DETAILS ARE HERE.
"We Do Not Inherit the Earth from Our Ancestors; We Borrow It from Our Children"
We like this ancient quote. It's the reason we created the ShAFF Rookie Filmmaker award. We think it's incredibly important that young people have a voice in today's world. Providing a platform to make meaningful and entertaining short films that we can share far and wide is one way of achieving that goal.
Pitch an adventure film that makes people want to take action! 
Sheffield Adventure Film Festival celebrates the best new adventure films from around the world. We are looking for budding filmmakers in years 10-13 to pitch ideas for a film that captures the spirit of ShAFF. Sheffield is our home; a city that has the Peak District on its doorstep, so there are plenty of places to get outside, have adventures or peacefully enjoy the space. Your film idea could be about you, your friends, a club or a community. The ShAFF judges will choose a winner (or winners) and we will help you make your film. We'll screen your film at the festival and in schools to inspire other young filmmakers.
The Award
An annual award fund of up to £1,000 with mentoring to be given to one or more young filmmakers (school years 10-13) to produce a short adventure film made in Sheffield and/or the Peak District, to be screened at ShAFF and in Sheffield schools.
And... ACTION! 
The film will be a short adventure film (3-5 minutes long), made in Sheffield and/or the Peak District, make other people want to get outside and seek their own adventures and encourage people to protect the special places we adventure in.
In line with our Mission Statement, we would like your film proposal to include a Call to Action or CTA. A CTA lets the audience know exactly what you'd like them to do once they've watched your film. Your film will give them the motivation to act - the call to action will tell them how.
SUBMIT BY 18 JUNE 2021 This year's winner(s) will be announced at ShAFF 2021 (9-11 July). They will have until the next ShAFF to complete their film (March 2022).
How To Apply Download more information and the application form here.
Questions? Please email hello@shaff.co.uk