Film
Water Flows Together
Diné (Navajo) river guide Colleen Cooley is one of the few Indigenous guides on the San Juan River in the United States.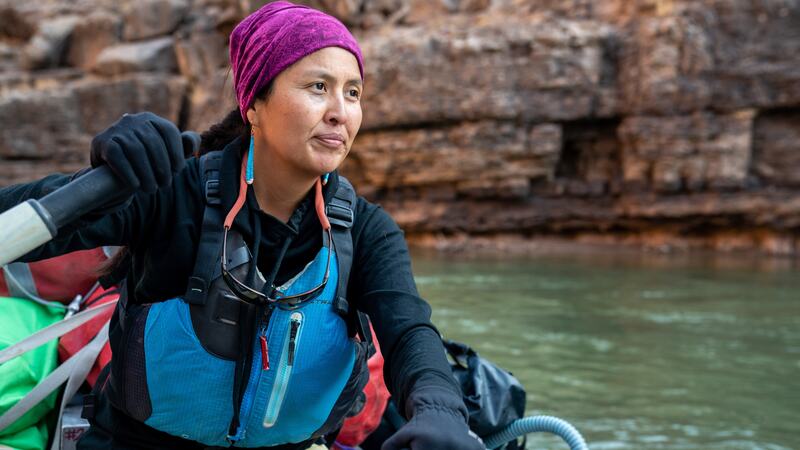 About
Director
Palmer Morse, Taylor Graham, Matt Mikkelsen
Producer
Palmer Morse, Taylor Graham, Matt Mikkelsen, Colleen Cooley
Sponsor
American Rivers, Nite Ize, Peak Design, Utah Film Commission
Country / Nationality
United States
For time immemorial, the Diné (Navajo) have considered the San Juan River sacred. Centuries-old stories and teachings connect the people with the river as it continues to serve as a physical and spiritual resource for the peoples who rely on it. Yet at the same time, economic and social barriers have kept the number of Native people recreating on the San Juan to a minimum, and trends of globalization and urbanization continue to widen the gap between many Navajo and the natural world. Water Flows Together is told from Colleen's perspective and explores the ways in which her upbringing and her native identity have shaped the way she interacts with the world. The film is a meditation on the challenges Colleen and her community have faced, the unique relationship she has with the San Juan River, and the unique opportunities her role as a river guide affords as she seeks to create positive change.
Sustainability Notes
This film, at it's core, is about both recognizing and respecting Indigenous land while recreating outdoors in the United States. In order to paint a proper picture of why this is important, it's crucial to discuss the ways in which the San Juan River and many other rivers in the South West of the U.S. are held sacred by so many Indigenous communities. Therefore, the conversation around sustainability in this film is led by an Indigenous woman, Colleen Cooley, who discusses at length in the film the importance of preserving and protecting access to clean water for Indigenous communities like Navajo Nation, and centering Indigenous points of view in these conversations which are often missing from conversations on western water challenges.