Film
Fall Theory
Fall Theory is a frank, funny, and honest portrait of English climber Franco Cookson, known for his outlandish, if often obscure, routes.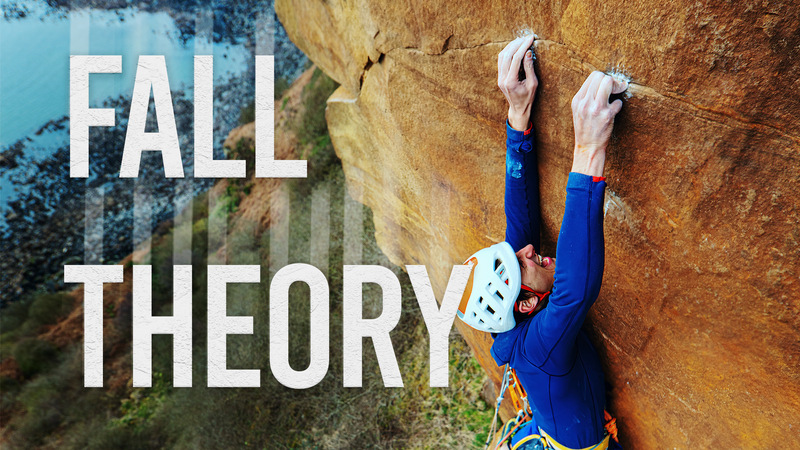 Our Judges say:
Entertaining profile of North Yorkshire climber Franco Cookson and his unique ability to fall off rock faces in new and interesting ways, often while wearing amusing trousers. Good humoured and one of the best climbing films in this year's festival.

Paul Hodgson Music Judge
Brilliant British humour is a thread through this beautifully shot film. Great characters and very good soundtrack.

Simon Taylor
Franco Cookson burst onto the climbing scene over 10 years ago and has been leaving an indelible mark ever since. His early career in particular played out in an unusually public manner on the UK's climbing forums, where his hard and bold first ascents on his home ground of the North York Moors would often receive much skeptical analysis. In 2017 Franco made the first ascent of 'Nothing Lasts' in Northumberland, an almost unfathomably dangerous route. The film follows the notorious Franco on his latest journey to climb an even harder line where the weight of previous successes hangs heavily on Franco's mind, that and the laughable protection combined with moves he can't yet do. This feature documentary takes an in-depth look into Franco's past and the workings of his fascinating mind. Featuring understudy 15-year-old Tom Pearce who looks to repeat some of Franco's routes adding another layer of intrigue. Tapping into Franco's extensive archive we relive some truly jaw-dropping moments during Franco's prolific career. Madman or genius? Decide for yourself with this enthralling watch, spare trousers recommended.