Article
People's Choice, Prizes & Feedback
Get Involved For Your Chance To Win!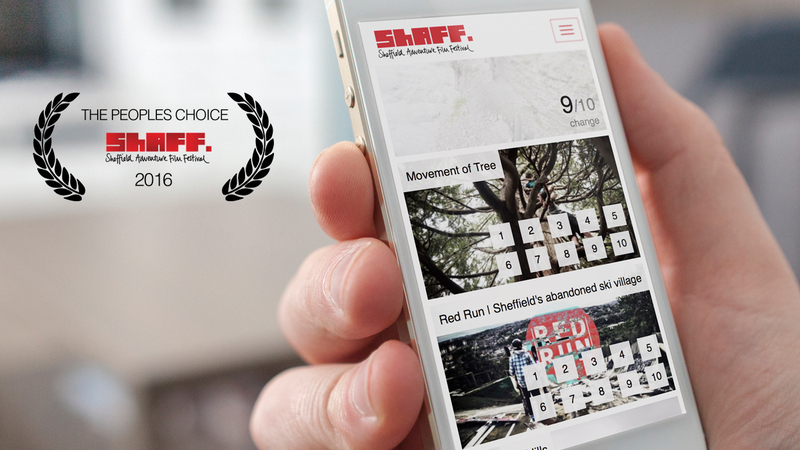 About
Vote To Win
After you watch a film session, in the cinema or online, you'll be given the opportunity to score the films out of ten. Not only does this decide the winner of the People's Choice Award sponsored by Street Food Chef, it helps us programme a better festival in the future, gives you recommendations for other films we think you'll like, and we can feed back to the filmmakers what people thought. Most importantly for you, our sponsors reward you with the chance to win one of hundreds of prizes. We've listed some of them below so that you know we're not just making it up!
Some of the prizes in 2022
RAB Kinetic Ultra Jackets, Windveil Pull Ons and Talus shorts as well as headbands.
Prizes from A Different Gear
A weekend's loan of an Apidura bikepacking rig worth £50 each
Bike safety check (MOT) worth £15 each.
Ey Up cycling caps worth £15 each.
Exped Bright Sight XXS dry bag worth £10 each.
Drycool Reflective Buff worth £15 each
Juice Lubes Bike Cleaner worth £8 each
Light My Fire Sporks worth £3.60 each
Clif water bottles (Green - 100% biobased)
Teravail water bottles
Pair of Teravail socks
Mini bottle of Smoove bike chain lube
Polaris Fixie Straps. Worth £1.50 each
Sachets of Nikwax Basefresh Deodorising Sports Fabric Conditioner
Day's loan of an e-cargo bike. Worth £20 each
20 day passes for the Depot Climbing wall
John Muir Trust annual memberships and gift packs
British Mountaineering Council mugs and T-Shirts
Lorna Doyle upcycled wetsuit bags
ShAFF keyrings
And many more!
GIVE US YOUR FEEDBACK We also value your feedback about the festival. Spend 5 minutes filling in our survey and you'll be entered into another prize draw for even more goodies.