Film
The Mystery
Within the sport of kayaking, exists whitewater--and within that, the mysterious sect of "squirtboating".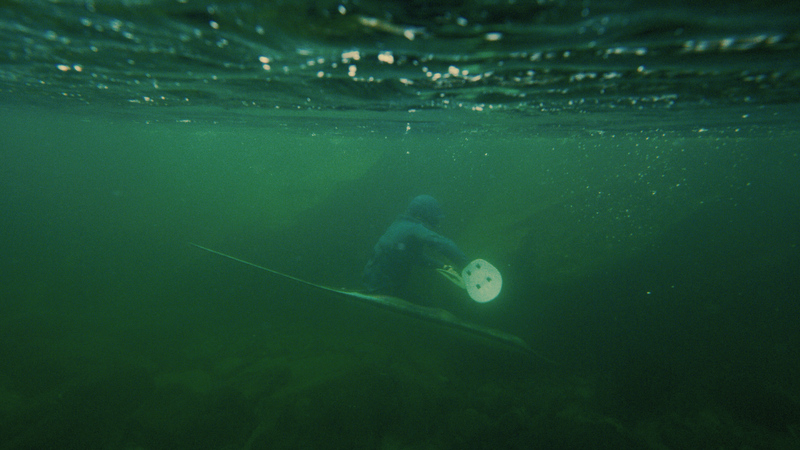 About
Director
Tommy Penick, Forest Woodward
Producer
Mark Deming, Ashley Peel
Country / Nationality
United States
Our Judges say:
Terrific film about squirt boating, a bizarre variant of kayaking. Amazing sound track.

Paul Hodgson Music Judge
Who knew about squirt boating? Here's how you find out and listen to some cool music at the same time.

Simon Taylor
There's a subculture of kayaking known by few and understood by fewer. The paddlers don diving goggles and neoprene and slide into thin, uncomfortable boats not meant to float but designed to sink. Below the waterline, their goal is to stay underwater as long as they can. This is squirt boating. After squirt boating's heyday in the early 1990s, the scene has all but disappeared. But when it comes to the history of squirt boating, the legend starts with Jim Synder. The Mystery offers a rare glimpse into this obscure sport and the dedicated few who continue to keep the tradition alive. Directors Statement: We were both admittedly a bit jaded with the outdoor scene when we started talking about the project--squirtboaters are essentially the antithesis of an influencer; they literally disappear underwater, and do a sport that only about a hundred people really care about. All of our sports and pursuits are like that, whether they seem vain or not--they're just a "perfect waste of time" like Jim Snyder says about squirtboating.