Film
Zero°
In January 2021 28 Wild Swimmers pledged to swim everyday of the month for the Homeless Charity Crisis.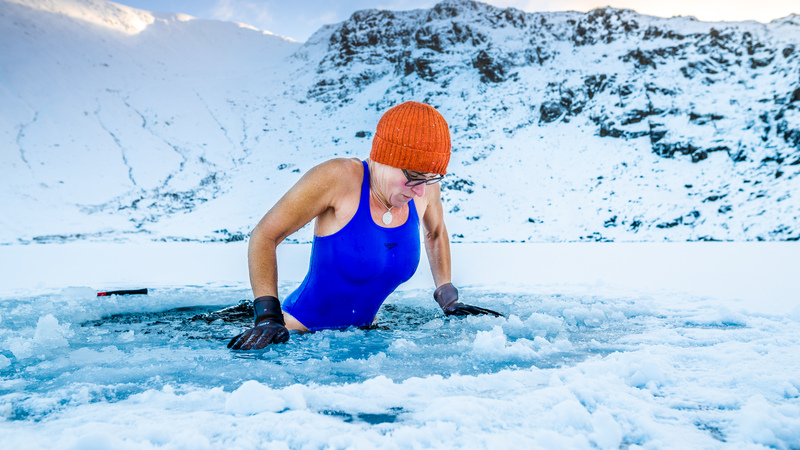 About
Director
Scott M Salt & Benjamin Paul
Producer
Gilly McArthur, Scott M Salt & Benjamin Paul
Country / Nationality
United Kingdom
Our Judges say:
Marvellous, artistic wild swimming short with atmospheric soundtrack.One of the best films in the festival!

Paul Hodgson Music Judge
I never get tired of watching slow motion shots of people plunging in icy water.

Simon Taylor
In January 2021 28 Wild Swimmers pledged to swim everyday of the month for the Homeless Charity Crisis. To date, 'The Daily Dippers' have raised over £60,000 in what was the coldest January in over a decade. Sequence 13 wanted to make a short film to reflect on and pay tribute to all of the swimmers who took part in an amazing effort to raise money for an incredible cause. Our film features Gilly McArthur, one of 'The Daily Dippers'. Gilly McArthur said: "Getting into cold water is a choice and a privilege for me but for many people getting cold is a not a choice. It's wonderful to be supporting Crisis at this time, as they help people who are at the really sharp end of poverty. Homelessness right now is so bad, and the work Crisis does is absolutely crucial."
Sustainability Notes
As the effects of global warming become clear for the world to see our film ZERO° focusses on the awe and beauty of winter pursuits. In this instance, the coldest winter in over a decade, provided Gilly McArthur the opportunity to explore stunning winter landscapes on her own doorstep. Seeking out cold water and specifically ice is something that has become more challenging in recent years and is having a huge affect not only on individuals but on businesses that provide opportunities to connect to nature through outdoor winter pursuits.
Our film was shot in one 4 day trip using a skeleton crew of three people with the assistance of Gilly's husband Charlie. Due to the nature and locations featured in the film we required the use of private vehicles for access purposes but shared cars to cut down on emissions. We shot the multi location film in The Lake District so travel was restricted to a small area of the UK. Then for post production we utilised online programmes to communicate and edit rather than travel to work together.
Sustainability and the environment are always discussed during our pre production phase and the upmost respect is given to the environments we work in to ensure we don't leave any trace or have a negative impact on the landscapes we are in essence celebrating in the film.