Session
ShAFF 2022 Preview - Sheffield Cathedral
A film and music extravaganza in one of Sheffield's most amazing buildings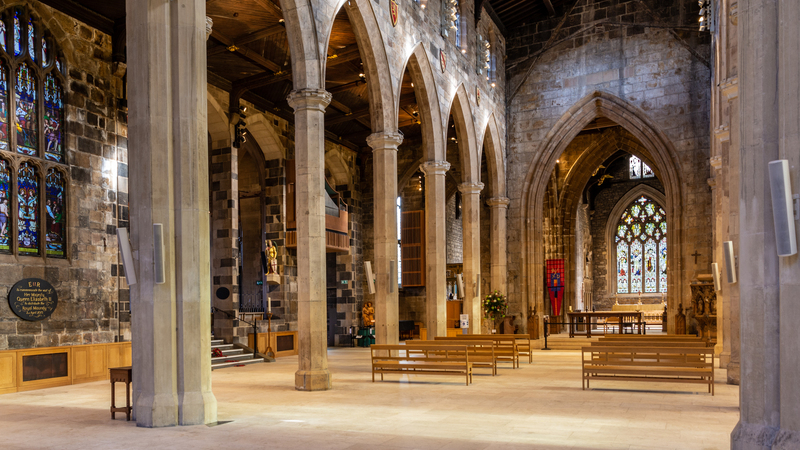 About
Screenings
Wednesday 9 Mar '22 | 8:00pm Sheffield Cathedral
The Outdoor City x ShAFF x Get Together
Bringing the wild outdoors into the heart of The Outdoor City, Sheffield Adventure Film Festival (ShAFF) is a headline event of the Festival of the Outdoors. Get Together festival began in 2021 championing independent and upcoming music, and was part of the Summer in the Outdoor City programme. They have just released their date for this year's bigger and better festival in May.
ShAFF is teaming up with both these fantastic organisations to create two extra special events to get everyone in the mood for the outdoors, with some cultural stimulation too – all in the setting of two of Sheffield's most iconic venues.
Get Together with ShAFF… music and film at the Cathedral
Wednesday 9 March – Sheffield Cathedral, S1 1HA, 19:00 – 22:30
Music is an integral part of adventure films, so it makes sense to combine a special selection of adventure films with live music in the stunning setting of Sheffield Cathedral. Films will be selected by ShAFF and musicians chosen by Get Together playing live, as part of an unforgettable and exclusive Outdoor City evening for the Festival of the Outdoors.
Certification: U