Film
3022ft
Whether this is the first time you've heard of Mt. Marathon, or you're a thirty-five year veteran of the race, this film will give you a view like nothing before.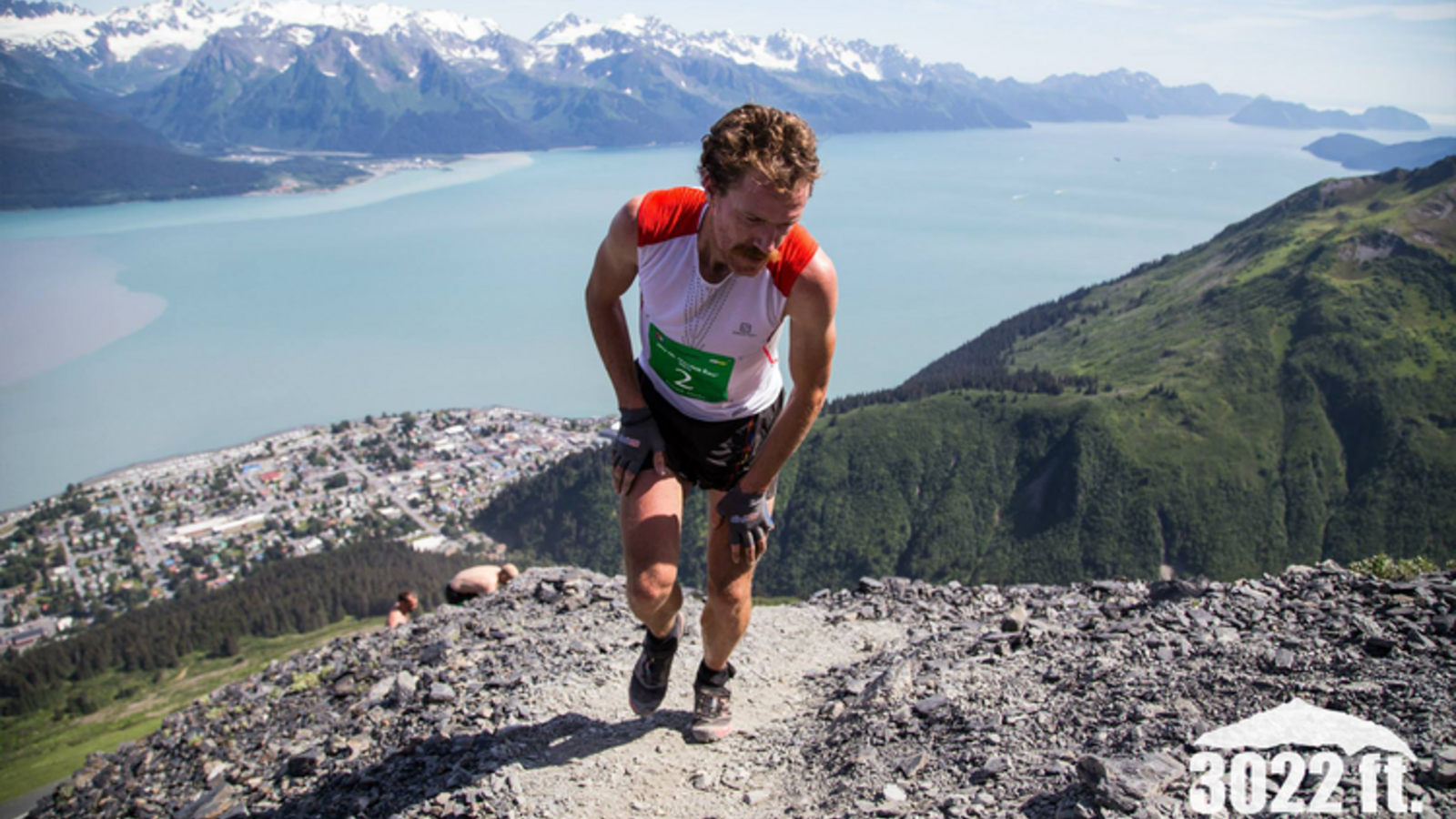 About
Director
Max Romey, Natalie Fedak
Producer
Max Romey, Natalie Fedak
Featuring
Rickey Gates, Holly Brooks, Allie Ostrander
Country / Nationality
USA
Tags
Our Judges say:
A brilliant film about Alaska's toughest race covering the backstory and race day story of the top male and female athletes including two Olympic skiers, the race organiser, and the best part - a junior trail runner who creates a suprising twist in the tale.

Claire Maxted Claire Maxted
Really enjoyed this film - nicely put together documentary of an Alaskan mountain marathon. The one film I have chosen to watch twice

David Hanney
Crazy nutcase downhill running!

Matt Heason Festival Director
Incredible characters, ankle breaking descents, squirm inducing dedication to fell running.

Claire Carter Writer, Film Officer for Kendal Mountain Festival, 'Creative Consultant'.
Great running film with a stroy from start to finish.

Ed Birch Director of Salt-Street productions
Filmed on the dangerous slopes of Mt. Marathon in Seward Alaska, 3022 Ft. gives adventure racing fans a look at the mountain each athlete has to climb before they even get to the starting line. Follow two-time Olympic skier Holly Brooks as she faces the mountain that put her in a hospital gurney 5 years ago, Mt. Marathon men's record holder Eric Strabel as he defends his title, Seward native Denali Foldager as she makes her running comeback after struggling with injuries and drug addiction, Matt "The Bear" Novakovich as he looks to reclaim his title with a new Spartan Racing skill set, and 2013 Mt. Marathon champion Christy Marvin, full time mother of three looking to earn her rank among Olympians. Guiding us through the story is long time friend of the mountain, Flip Foldager, a 35 year veteran of the race, and "the guy to talk to" for all things Mt. Marathon.
Spectators have been lining the course for years searching for the best spot to watch the race, but no matter how great the view, it's only one angle. This film offers countless best spots and more angles than have ever been recorded by a single team. On race day, we had over 20 cameras rolling, gathering footage from the starting line, up the Roots, Cliffs, Gut and scree all the way to 3022 feet at the peak. What's more, our camera men scrambled up the roots and plunged down the scree alongside the racers to get dynamic footage that has never before been attempted.
Award ceremonies and celebrations followed the race and we followed the athletes through them both, before sitting down once more for personal interviews that went miles beyond the post-race interviews broadcasted by news outlets.
Whether this campaign is the first time you've heard of Mt. Marathon, or whether you're a thirty-five year veteran of the race, this hour long film will give you a view of the race like nothing before.