Film
Danny McAskill's Wee Day Out
Want to see what Danny MacAskill does on his day off?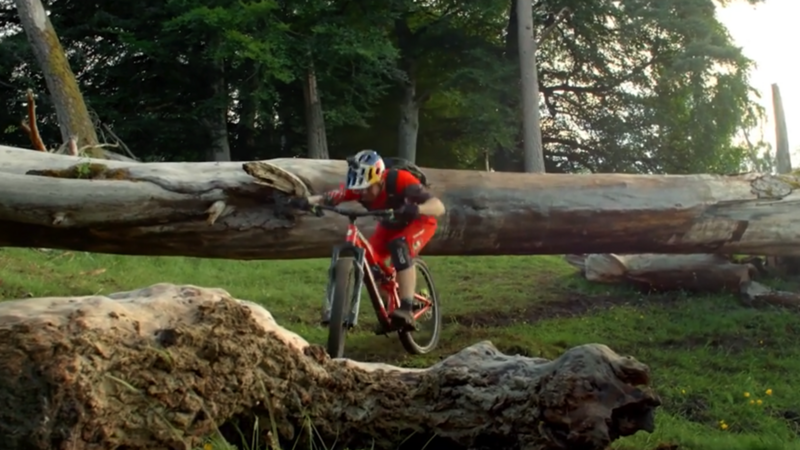 About
Featuring
Danny MacAskill
Country / Nationality
Scotland, United Kingdom
Our Judges say:
If you're a Shaff regular you'll have high expectations for a Danny MacAskill film – fortunately his Wee Day Out doesn't disappoint. Packed with innovative new stunts, beautiful Scottish vistas and a suitably high production value this is one to get your stoke on and think about how you can get better at falling off.

Zena Toscani
Viral for a reason, don't miss this on the big screen.

Claire Carter Writer, Film Officer for Kendal Mountain Festival, 'Creative Consultant'.
"Wee Day Out" explores the rural landscape around Scotland in a film that sets out to capture the simple fun of a ride in the country with moments of incredible riding and a touch of humor. Danny pulls off never-seen-before tricks, most of which would normally be assumed impossible on a mountain bike, like leaping onto a single train track, turning a hay bale into a giant unicycle, riding over a cottage, and disappearing into a 6ft puddle. Oh, and keep an eye out for a cameo from Danny's dad, Peter!
Song: 'National Express' performed by Divine Comedy, Written by Neil Hannon, Published by Universal Music Publishing MGB Ltd. Courtesy of Divine Comedy Records UK Ltd