Film
Haywire
Two friends tell a gripping story of risk, success, and terrifying failure, in the rarely-seen alpine wilderness on Baffin Island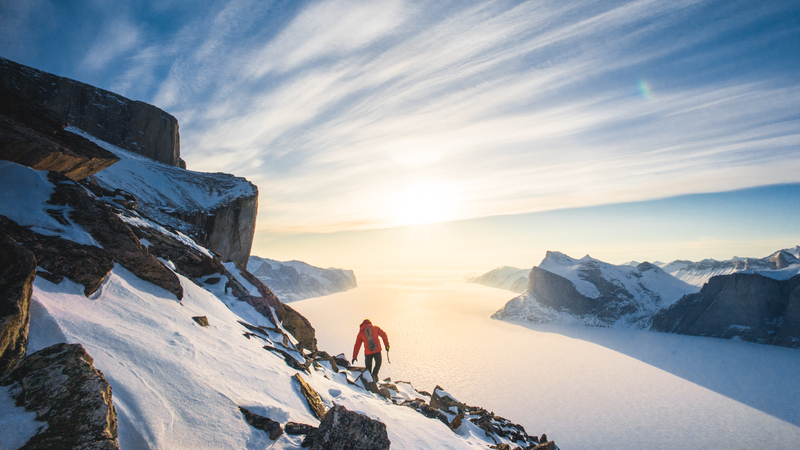 About
Sponsor
Mountain Hardwear
Country / Nationality
USA
Our Judges say:
An honest diary of commitment and fear.

Claire Carter Writer, Film Officer for Kendal Mountain Festival, 'Creative Consultant'.
Haywire is a film that questions the cost of adventure, and communicates the seldom seen emotions of fear, uncertainty, and doubt. It's a raw and relatable look into Cheyne Lempe's personal life and doesn't just glorify the climbing but shows real internal struggles. In the harsh and unforgiving environment of Baffin Island, simply turning the camera on proves to be incredibly difficult. In a land that is more remote than you can imagine, the pure beauty and sense of adventure will draw you in and leave you wanting more.