Film
Metronomic
The meeting of the Flying Frenchies stuntmen crew, the Compagnie 9.81 air dancers, musicians from the band Radio Monkey and the Baraka Flims team.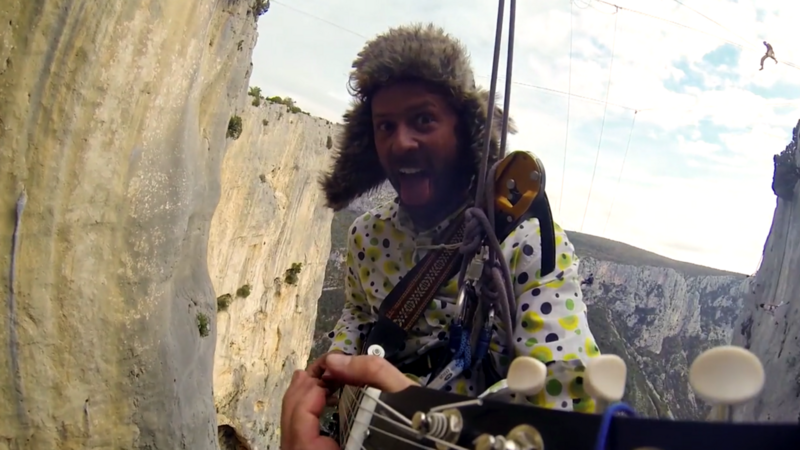 About
Director
Vladimir Cellier
Producer
Baraka Flims / Flying Frenchies
Featuring
Julien Favreuille, Dalenda Melodie Sina, Thomas Puybasset, Gabriel Druot, Eric Lecomte Musicians : Freddy "Drum'n Gong" Montigny, Nathan Paulin Aerial dance: Violaine Garros, Théo Sanson, Original idea : Antoine Moineville Stuntmen : Trancrède Melet
Sponsor
Petzl, Julbo, Slack.fr, fodacim
Country / Nationality
France
Tags
Our Judges say:
Those madcap musicians are at it again. They could haul a drumkit into space these kids.... You won't stay in your seat.

Claire Carter Writer, Film Officer for Kendal Mountain Festival, 'Creative Consultant'.