Film
Outside Voices
It's time to get to know Jenn Shelton, one of the most outspoken voices in running.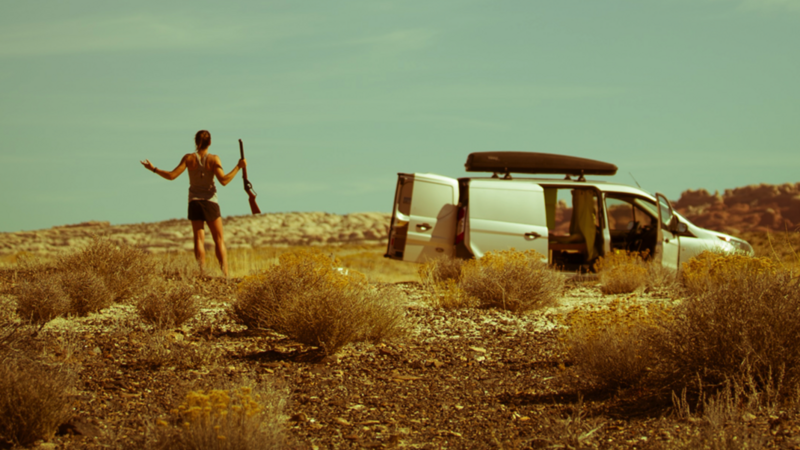 About
Producer
The Wolpertinger
Country / Nationality
United States of America
Our Judges say:
Read up about who the amazing Jen Shelton is before watching this arty black and white film as it doesn't shed any light on her history (read Chris McDougall's Born to Run). It's basically like hanging out with this awesome, fun, crazy ultra runner for a while as she races, trains, drinks, runs, marshals, drinks, pukes, has accupuncture and laughs a lot. Pretty much all the time. We'd like to hang out with Jen Shelton too. We missed the colour as she ran through some truly fantastic landscapes, and there wasn't really a storyline...or much insight into her history. But her quirky, loveable character definitely shone through and the sound track suited her perfectly.

Claire Maxted Claire Maxted
Gritty portrait of hard-driving, hard-living ultra runner. Beautiful photography and it's really not your usual running film

Paul Hodgson Music Judge
Please watch this.

Claire Carter Writer, Film Officer for Kendal Mountain Festival, 'Creative Consultant'.
It's time to get to know Jenn Shelton, one of the most outspoken voices in running. Known for her shenanigans featured in the bestselling book Born to Run, Shelton is both a runner and an author in her own right; far more complicated than appears at a casual glance. She makes her home in a small van, known originally as Hi-C (for its initial inclination to high center), owning only what it can carry. She travels around the Mountain West spreading her unique approach to the wilderness. This is an insider's view in black & white. Filmed towards the end of summer in the great American West. Featuring Jenn Shelton with a cameo by Anton Krupicka. This is the second production from The Wolpertinger which, in 2013, produced In the High Country, vimeo.com/ondemand/inthehighcountry