Film
Chasing The Distance
I run. Far. 100-miles at a time. I go to a dark place and I control the pain.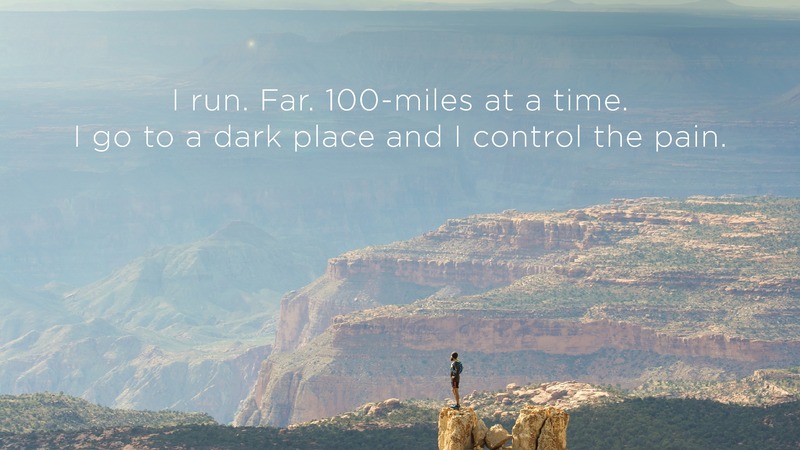 About
Featuring
Rob Krar, Christina Bauer
Country / Nationality
United States
Our Judges say:
Stunningly shot, the cinematography is incredibly impressive. The story of their relationship brings an element of warmth and humanity to the film too. It REALLY makes you want to go to the Grand Canyon.

Claire Maxted Claire Maxted
Cheesy American Love story and ultra running, beautiful shots of the Grand Canyon.

Ed Birch Director of Salt-Street productions
Chasing the Distance is a personal look into the lives of ultra-running athletes and husband and wife team Rob Krar and Christina Bauer. They share their deep connection to each other and the area of the proposed Greater Grand Canyon Heritage National Monument in Arizona. This short film offers a glimpse into their personal struggles with depression and how ultra-running provides an outlet and ultimately life-changing experience. Though intimately connected with the well-being of Grand Canyon National Park and the health of local communities, this area remains at risk from threats such as toxic uranium mining. A national monument designation would permanently protect the region. Take action with the Sierra Club at sc.org/grandcanyonheritage.
Ian Shive is an American filmmaker and photographer best known for his images and films of nature and the outdoors. As executive producer and cinematographer, Shive recently led a team of filmmakers and scientists on a groundbreaking expedition in Cuba for a segment on Discovery Channel's "Shark Week." Shive has also recently partnered with the Sierra Club to produce two films for a national conservation campaign and with the United States Fish and Wildlife Service to celebrate America's urban wildlife refuges. As founder and CEO of Tandem Stills + Motion, Shive's photographs have been featured in major media outlets and leading conservation organizations throughout the world, and he is the author of three photographic art books. His company has been a global leader of digital content for the conservation, outdoor adventure, nature, and travel markets, and provides a state-of-the-art digital asset management service, Tandem Vault. Recipient of the prestigious Ansel Adams Award for Conservation Photography, Shive is based in Los Angeles. More information about Ian Shive can be found at www.ianshive.com.