Film
Running Sucks - Story of a Barefoot Runner
Why would anyone run in the mountains barefoot?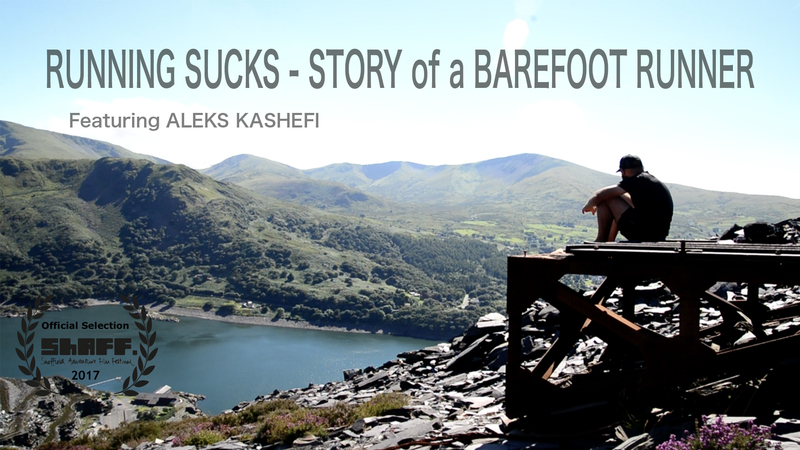 About
Country / Nationality
United Kingdom
Our Judges say:
Interesting man, interesting runing. Nice work form the younger Sheffield lad.

Ed Birch Director of Salt-Street productions
Interesting insight into Barefoot Aleks' running journey, lots of good muddy action shots in beautiful mountainside, but would like to have had even more info on why he runs without shoes, his transition to barefoot and how he makes his own sandals.

Claire Maxted Claire Maxted
That looks painful!

Claire Carter Writer, Film Officer for Kendal Mountain Festival, 'Creative Consultant'.
Aleks Kashefi is a science teacher from the UK who began running just 3 years ago. He soon discovered running in the mountains and found it gave him a huge sense of freedom but there was something missing... Or rather something that needed to be lost, his shoes! Aleks realised that running barefoot in these remote and challenging locations added a huge amount more fun to each run, so he lost the shoes and began to do it the 'pure' way. Running Sucks - Story of a Barefoot Runner follows the story of Aleks's running career and why he finds running barefoot such a different experience to running conventially. It was filmed in the build up to a huge trip that Aleks made to run the length of Europe from Norway to Sicily along the E1 trail solo and barefoot.