Film
The Island Project
Horse trainer Emma Massingale, survives solo on an Island for a month, whilst training up two unridden,horses so she can ride them with her other ponies.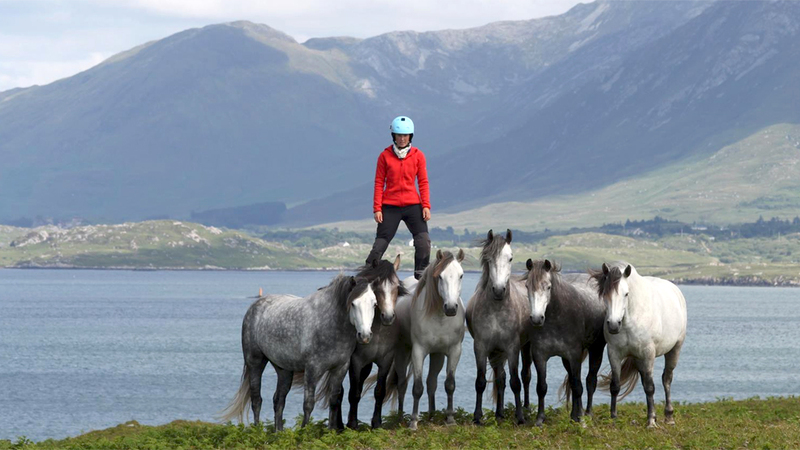 About
Country / Nationality
Great Britain and Ireland
Tags
Our Judges say:
I want to try that! Bare with the lady Di look, it's worth it.

Claire Carter Writer, Film Officer for Kendal Mountain Festival, 'Creative Consultant'.
Emma fell in love with horses as a young girl, but soon realised that she didn't want to ride, or train them like anybody else. She preferred the no tack, no reins, gentle approach and believed that if an animal respects and ultimately loves you, it will do anything for you. She decided she wanted to really put her theories to the test, so last Summer she bought two untrained, unridden Connemara ponies, and took them to an Island off Ireland, with four of her own ponies. The intention was that in a month, she would have taught them how to be part of her pack, and be able to ride them, with her other ponies. Her other challenge was to survive on her own, and film the whole thing solo..... and she did. Within 4 weeks she had won over her two new ponies, and not just survived, but thrived on the Island. These two films were made for the One Show.