Film
Blood Road
Rebecca Rusch takes a journey along the 1,800 kilometre Ho Chi Minh trail through Vietnam, Laos and Cambodia.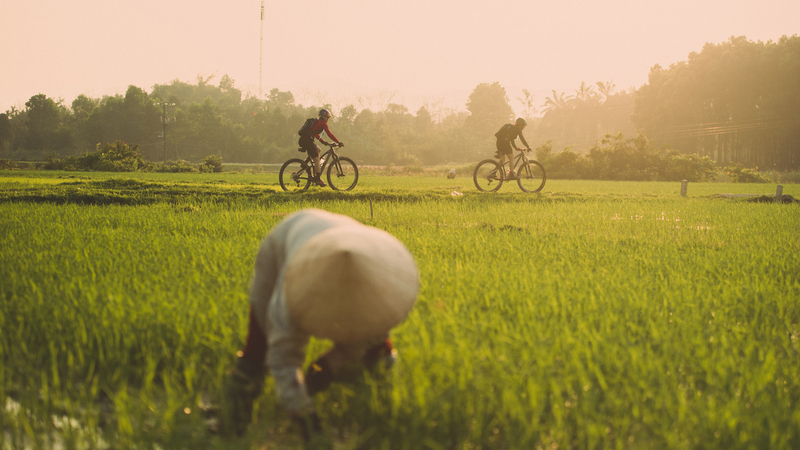 About
Country / Nationality
USA
Tags
Our Judges say:
What an incredible film must watch for everyone who visits the festival it has everything from incredible sport t, storyline teachers I stole something of the past and the future.

Ed Birch Director of Salt-Street productions
I highly recommend this film! An incredible adventure on bikes along the Ho Chi Min trail which also explores the impact of war, physical and emotional. I really felt like I was with them on their journey.

Anna Paxton
fabulous character portrait, beautifully made, with a huge emotional punch

Paul Hodgson Music Judge
The political becomes personal in Blood Road. What starts out as a mountain bike expedition becomes a deeply moving reflection on the harsh loss of war and the importance of forgiveness.

Ruth Farrar
Intriguing adventure into the political and personal past and the present by bike

Claire Carter Writer, Film Officer for Kendal Mountain Festival, 'Creative Consultant'.
Blood Road follows the journey of ultra-endurance mountain bike athlete Rebecca Rusch and her Vietnamese riding partner, Huyen Nguyen, as they pedal 1,200 miles along the infamous Ho Chi Minh Trail through the dense jungles of Vietnam, Laos, and Cambodia. 
Their goal: to reach the crash site and final resting place of Rebecca's father, a U.S. Air Force pilot shot down over Laos some 40 years earlier. 
 During this poignant voyage of self discovery, the women push their bodies to the limit while learning more about the historic 'Blood Road' they're pedalling and how the Vietnam War shaped their lives in different ways.