Film
Pleasure Island - Britain's Abandoned Playgrounds (Episode 1)
A crew of highly skilled urban athletes travel the UK.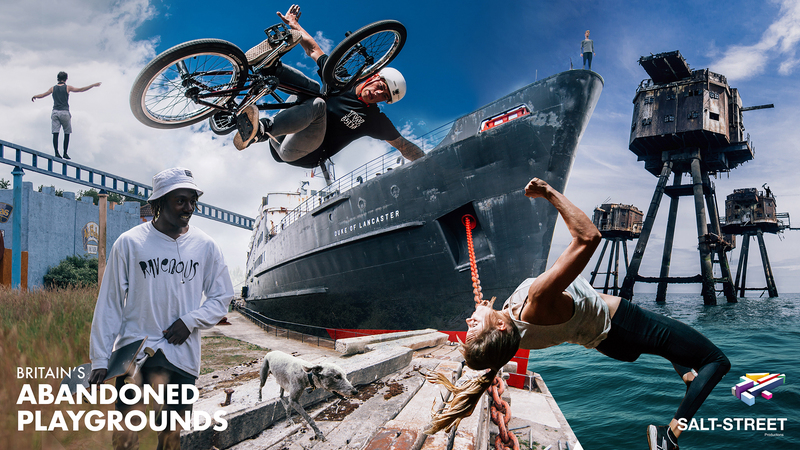 Our Judges say:
Sheffield's own Salt Street Productions took a crew of talented young urban athletes on a road trip this summer. They explored some of Britain's biggest abandoned places to see if they could BMX, freerun, skateboard and highline at them. The first in a series of six, in this episode the crew explore Pleasure Island, an abandoned theme park at Cleethorpes.

Anna Paxton
This is one of my films, saltstreetpro 🎥 Watch it then come find me to ask me anything. I will be here all weekend. ⛽👊

Ed Birch Director of Salt-Street productions
super fun, terrifying, bmx and skate movie. magnificently loud and abrasive.

Paul Hodgson Music Judge
Channel 4 commissioned up-and-coming Sheffield-based Salt Street Productions to produce a six-part series that explores some of Britain's most interesting locations via a group of young, talented urban athletes. Travelling across the UK on a converted double decker bus freerunner Katie McDonnell, highliner Jediah Doohan, BMX rider Pete Catherall and skateboarder Calvin Ligono will breathe new life into six lost locations as they physically explore each space through their chosen sport.