Film
The Endless Winter II; Surfing Europe
Europe is, and always has been, a travelling surfer's dream.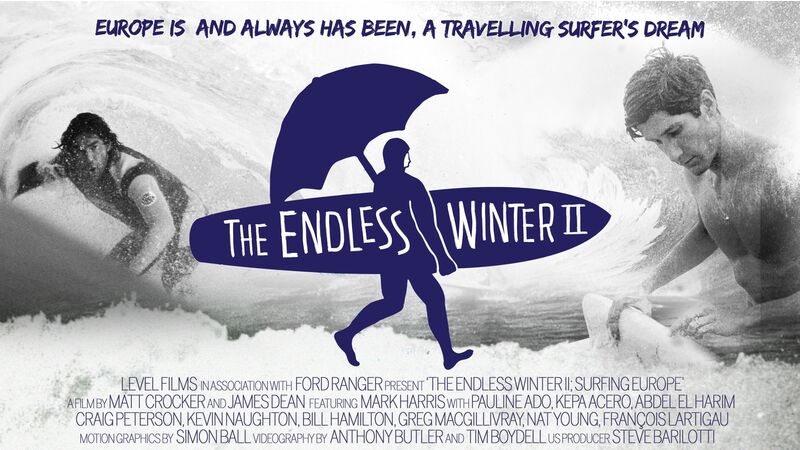 About
Country / Nationality
United Kingdom
Our Judges say:
A deeper look into surfing in Europe with some proper scary waves. If you're Surfer this is one to watch for sure.

Ed Birch Director of Salt-Street productions
Europe is, and always has been a travelling surfers dream.
Wildly diverse coastlines, curiously "other" cultures and perfect waves: a beguiling mix for those hardy souls who first explored the Old World for surf and adventure.
What transpired was an annual winter pilgrimage, from the bitter North to the sunlit South. A quest for perfect waves and life changing experiences in the most culturally diverse continent on the planet.
50 years on, we join a new generation of European surfers as they trace the steps of the pioneering few who first tackled Europe's waves and sculpted it's extraordinary surf scene.
Filmed on location in England, France, Spain, Portugal, Morocco, Ireland, Germany, Norway & Scotland with killer sessions at Hossegor, Mundaka, Nazare, Anchor point and some remote northern slabs.
Featuring: Mark Harris, Pauline Ado, Kepa Acero, Abdel El Harim, Kevin Naughton, Bill Hamilton, Craig Peterson, Nat Young, Maurice Cole & Garrett McNamara.