Film
For The Love Of Mary
A 97-year-old man runs the same race every year in loving memory of his wife, Mary.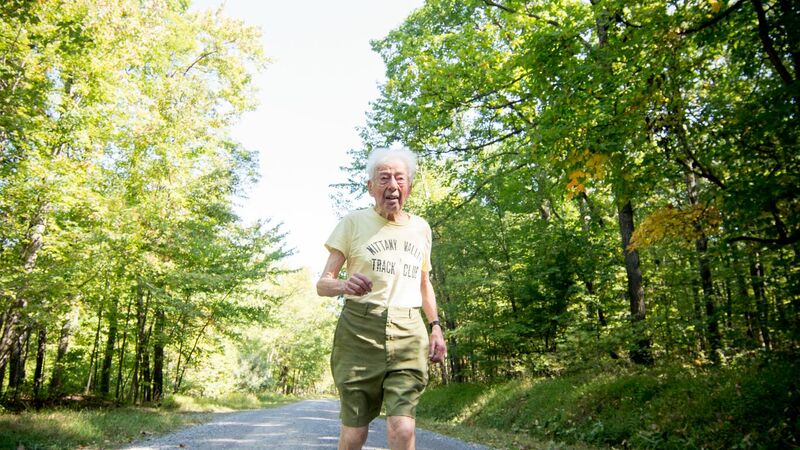 About
Director
Simon Perkins, Kirk Horton
Producer
Simon Perkins, Kirk Horton
Featuring
George Etzweiler
Sponsor
Mt. Washington Auto Road, Northeast Delta Dental
Country / Nationality
United States
Kirk first met George during the filming of his senior thesis at Middlebury College. The film, surrounding senior citizen runners, led him to the "New England Legend" that was George Etzweiler. After seeing the film, Simon contacted Kirk, and the two agreed that George's story was one that had to be told to a wider audience. The two filmmakers, formerly player and coach on the Men's Soccer Team at Middlebury, chased George up Mt. Washington during the race's 2017 competition, and then followed him around State College, PA for a day in September. His quips and stories will stay with them long after the film stops circulating. NOTE – George just recently completed the 2018 Mt. Washington Road Race, beating his 2017 time by a full minute, at the impressive age of 98!