Film
12 000 km
A ski- and snowboard adventure, starting in Sweden and taking us with ferries and the Trans Siberian railway through the deepest parts of Russia all the way to Japan.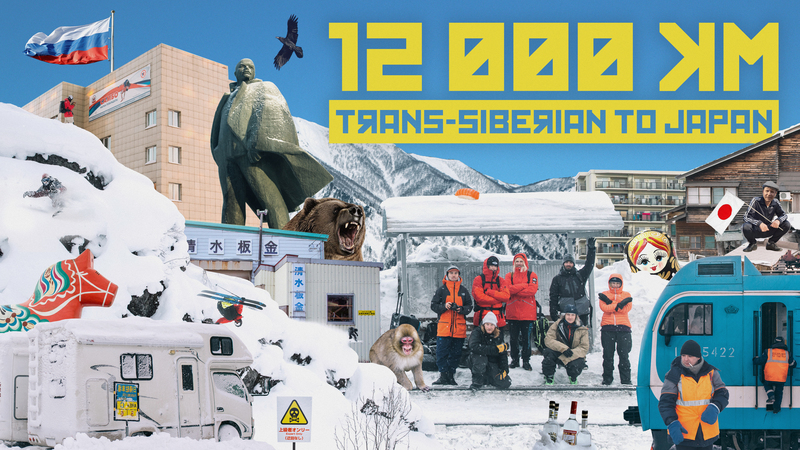 About
Featuring
Kostya San, Tom-Oliver Hedvall, William Larsson, Johan Rosén, Evgeniy Joon Ivanov, Sibylla Lundström, Matteus Lestage
Sponsor
Protect our Winters, Film Västernorrland, Haglöfs
Country / Nationality
Sverige
Our Judges say:
terrific Russian / Japanese travelogue ski film. Unexpected and entertaining.

Paul Hodgson Music Judge
A quirky adventure-packed ski film in far reaching destinations.

Jimmy Hyland
The prevailing climate threat has made a bunch of Swedish extreme skiers and snowboarders travel with trains and ferries from Stockholm all the way to Japan, in search of deep powder and the adventure of a lifetime. 
 Along the world longest train ride, they make various stops in Siberia's remote forests, exploring untouched mountains and experiencing the special Russian culture from the interior. When arriving in Japan 12 000 km later, the crew continue to road trip in RV's through the land of the rising sun. A great amount of humor, hectic meetings and world-class riding sums up this epic journey.