Film
Ala Archa Expedition
Five undergraduate students lead a self-organised 31 day glacial research expedition to the Tian Shan mountains of Kyrgyzstan.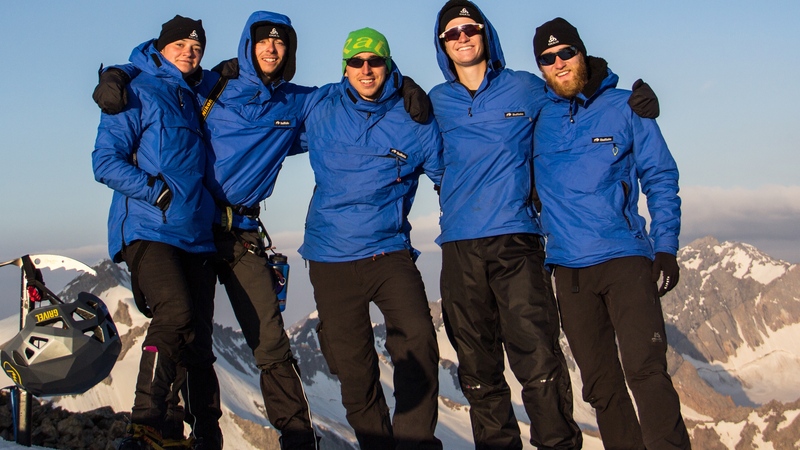 About
Country / Nationality
United Kingdom
Our Judges say:
A geography field trip on steroids! An authentic expedition with a Sheffield Uni crew. Well shot and a story well told - good work team. As a geography graduate I love it and am very envious!

Anna Paxton
Glacier research movie. Super geeky and interesting.

Paul Hodgson Music Judge
Science at its most adventurous, exhausting and compelling.

Claire Carter Writer, Film Officer for Kendal Mountain Festival, 'Creative Consultant'.
In 2018, after 10 months of planning, training and securing sponsorships, five undergraduate students from The University of Sheffield set off on a self-led expedition to the Ala Archa region of Kyrgyzstan. Originally conceived by Alex Hyde and Sam Gillan in order to gather field data for their undergraduate dissertations, the trip was also an opportunity to forge local links and share knowledge about the challenges facing this environment due to climate change. Investigating the never before studied Fedorovich glacier with fellow students Calum, Louise and Tom, they lived alone and unsupported for 31 days in the Tian Shan mountains. Carrying all their equipment in on foot, they overcame challenging weather, dangerous terrain and ever dwindling chocolate rations... Their story demonstrates the importance of studying glacial systems in central Asia, as well as the opportunities available to explore such unique places; no matter what background or experience you have, just think big.