Article
ShAFF Announces the Biggest Best of ShAFF Tour for 2020
The Best of ShAFF Touring the UK 2020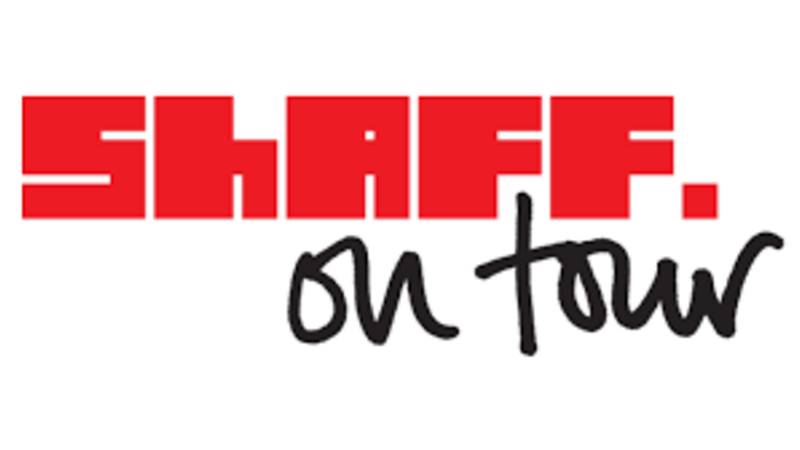 About
Sheffield Adventure Film Festival will take the 'best of the fest' around the country for a second time in 2020. Joining forces with adventure film theatrical distribution consultant Jonny Tull (Home, Psycho Vertical), the ambitious tour will inspire the biggest adventure-loving audience yet.
Following submissions from hundreds of filmmakers, ShAFF is going on tour! Our 2020 programme will present 2 hours of the best of the festival, representing the pinnacle of climbing, running and biking, as well as adventures from the snow and water, all specially selected by Festival Director Matt Heason.
ShAFF takes place in March every year, when we're all coming out of hibernation and waking up to the exciting possibilities of the year ahead. This unique spring-time position in the film festival calendar results in a unique and surprising programme, including a first look at many of the newest films.
As adventure films continue to capture the imagination of seasoned adventurers and mainstream audiences alike, ShAFF will be taking the Best of ShAFF on Tour again in 2020. After a successful first year we are excited to announce that ShAFF will be renewing our partnership with cinema distribution consultant Jonny Tull to roll out the tour even further for 2020.
SHEFFIELD ADVENTURE FILM FESTIVAL
Now entering its 15th year, ShAFF is the largest urban adventure film festival in the UK, and the only one set in a city with a national park within its limits. This amazing location inspires us to put on an annual event that brings thousands of people together to celebrate outdoor life and the adventures it offers. This year's Festival will take place on 20-22 March, after which the Tour programme will be announced.
THE BEST OF SHAFF - ON TOUR
ShAFF has launched a new Mission Statement for 2020 which focuses on inspiration and action, putting environmental action at the heart of the festival. The Mission introduces a number of commitments including helping audiences to cut their travel footprint. While we'd love people to flock to the festival from all corners of the UK, we respect that fact that folk now want to travel less, so we're developing ShAFF On Tour and aiming for 50 venues in 2020.
Jonny Tull is a UK cinema distribution consultant based in Newcastle upon Tyne. He specialises in the releases of independent, foreign language and outdoor/adventure films. Recently he has worked on the UK releases of Sarah Outen and Jen Randall's Home, Dirtbag, Psycho Vertical, The Run and The Yukon Assignment, and in the next few months is taking Bristol's Shextreme Film tour on the road for the first time.
Matt Heason, Director of Sheffield Adventure Film Festival said "We have been working with Jonny for two seasons now, touring the Best Of The Festival around the UK. It's been a great way to share the inspiring films that the festival programmes. Jonny's experience and contacts working with the independent cinema industry has been invaluable."
Jonny Tull said, "After working with Matt and the team at ShAFF to develop the touring programme over the last year, I'm thrilled to be able to continue helping get these inspirational films out on the road and bring more incredible, inspiring films to the UK cinema market."