Film
Bob & Marion
A couple in their 80s reflect on marriage and a life of marathon running.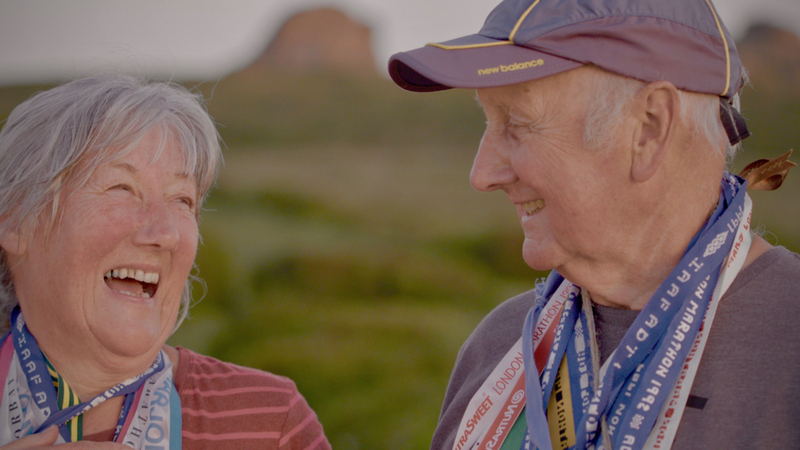 About
Featuring
Bob Luker, Marion Luker
Our Judges say:
Bob and Marion are my new heroes, and Dartmoor is the third character in this beautiful film. Makes me want to run until I'm 80 too.

Anna Paxton
What a team.... A beautiful short about a beautiful couple enacting in the most beautiful elements of running; landscape, community, encouragement.

Claire Carter Writer, Film Officer for Kendal Mountain Festival, 'Creative Consultant'.
When Bob Luker decided to try his first distance run after turning forty, he got the running bug, and so did his wife Marion. Once they tried one, they couldn't stop. Half a lifetime later, they've run more marathons and ultras than they can remember. Bob calculates he's run the equivalent of twice round the world at the equator. "Christ! I'm 80 years old and I'm still out running. Beat that!"