Film
Gone Tomorrow - Kentucky Ice Climbing
Kentucky Ice Climbing. This adventure documentary takes the audience for a bourbon-fueled ride deep into the bushy hollers of Appalachia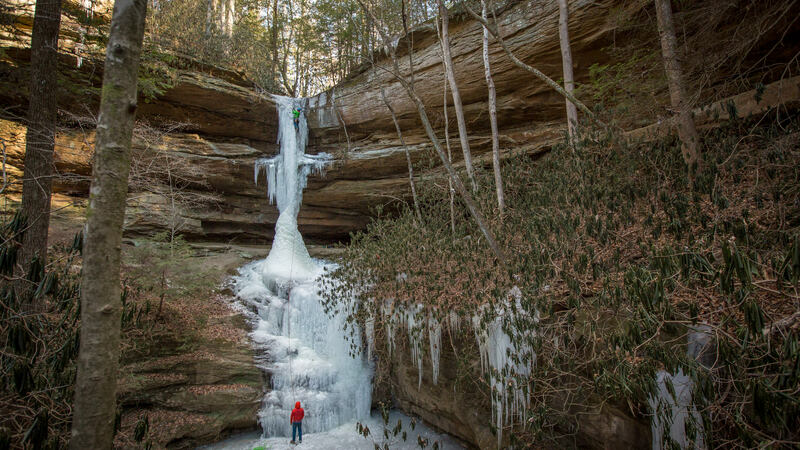 Our Judges say:
Get down there and get it done cowboy!

Claire Carter Writer, Film Officer for Kendal Mountain Festival, 'Creative Consultant'.
"We don't think this is illegal cos last time the cops didn't do anything but take pictures of us"

Paul Hodgson Music Judge
Ummm, this seems sketchy! Great fun with a bit of type 2 peril thrown in, add this to your watch list.

Anna Paxton
Get out there befor its to late! Great message, great film

Ed Birch Director of Salt-Street productions
Ice climbing in Kentucky?! This adventure documentary takes the audience for a bourbon-fueled ride deep into the bushy hollers of Appalachia with a crew of harmless misfits as they race to search out and climb new ice routes before they're gone, with a few surprises along the way.