Film
Melanie Baker - 'False Fantasies'
An emotional fell-top performance, shot one snowy April sunrise.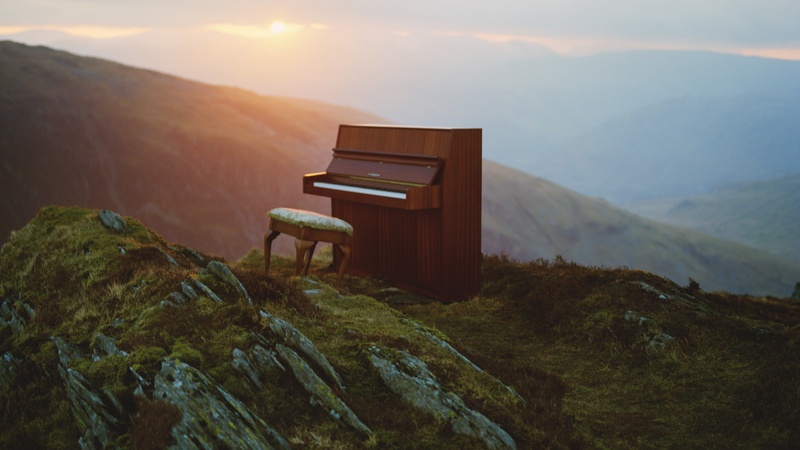 Our Judges say:
Must have been an effort getting a piano on the top of that mountain.

Paul Hodgson Music Judge
FALSE FANTASIES – MELANIE BAKER Hue media, a London based production company teamed up with Cumbrian singer/songwriter Melanie Baker for their latest project. Together with Melanie they developed a concept for a music video for her latest single 'False Fantasies'. The vision was to place a piano on the summit of a Lake District mountain, something which had never been done before, for her to perform at sunrise. This vision came to fruition and the video was recorded on the summit of Fleetwith Pike, just as the sun rose on a very chilly April morning. The concept for the video was developed and directed by Peter Blair, of Hue Media. Peter met Cumbrian singer songwriter Melanie Baker who was looking for a unique video to showcase her latest single. They wanted to capture the essence of the song, whilst representing the stunning beauty of the Lake District where both Melanie and Peter are originally from. The concept to put a piano on a Lake District summit, while Melanie performed her single at sunrise was then born. Months of planning went into the 2 day shoot to capture the footage. In true Cumbrian style the weather provided extra challenges, the team were up against strong winds, rain and even snow! To access the summit of Fleetwith Pike, Honister Slate Mine kindly gave the team access to an old mining track so they could safely transport the team and their equipment to the summit. Peter Blair of Hue Media, a self taught photographer and filmmaker developed the concept and directed the video alongside filming and capturing the drone footage. Louis-Jack Horton Stephens, award winning artist filmmaker, from London, was assistant director and added his unique flare and expertise to the shoot to help the vision come alive.