Film
Out on a Limb
Three wheelchair users set out on a mission to conquer the Swiss Alps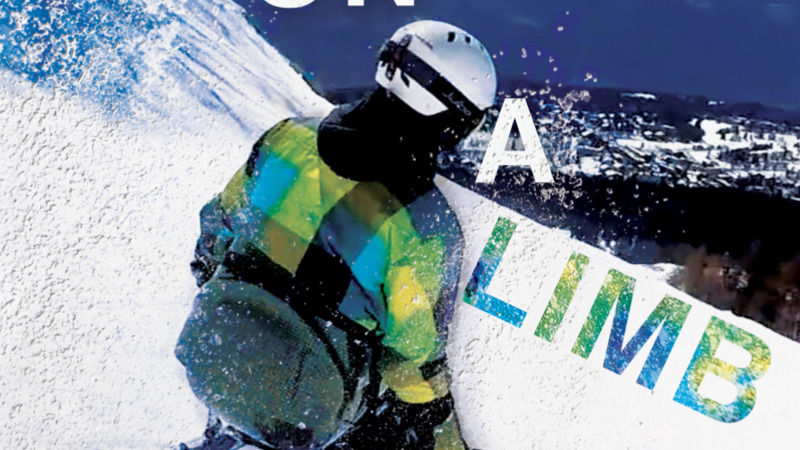 About
Country / Nationality
United Kingdom
Our Judges say:
Brilliant characters, given space and humour to articulate their experience.

Claire Carter Writer, Film Officer for Kendal Mountain Festival, 'Creative Consultant'.
Three years ago, as a result of falling down an escalator, 33-year-old former estate agent Daniel Wilson became paralysed from the waist down following severe hemorrhaging during vital spinal surgery. Fuelled by the pure adrenaline that comes from this exhilarating and perilous sport, this is Dan's second time in attempting to master adaptive skiing. However, despite facing the hazardous mountain terrain, being away from his home in the UK presents a much larger challenge. With regular medication needed as well as constant maintenance of various physical ailments, Dan must not neglect his health and daily care routine, despite being immersed in the excitement and intensity of the trip. 24-year-old vlogger Isaac Harvey was born with limb/pelvis hypoplasia, a condition that means Isaac has short legs, no arms and must use his feet for all of his daily activities. This is Isaac's first time on the mountain, and with the aid of Deffi Sports, an adaptive ski company, he will be fitted into a customised chair that is perfectly adapted to his body. For the week, all of Isaac's trust is placed in the hands of those who control his chair. Travelling at speeds of 40MPH down the mountain, Isaac must give up control of his own movement and summon the strength to not succumb to extreme motion sickness. In 2010, former scaffolder Geoff Gaynord fell and broke his back at work. He awoke to find a doctor telling him that he would never walk again. Since the accident, this ski trip is Geoff's first time travelling outside the UK alone. Through the mental and physical exertion that the week demands, from starting out with an assistant to tackling the slopes by himself, Geoff will discover the sheer adrenaline, liberation and new-found freedom that skiing offers.