Sheffield Urban Caving Tours - 13th July
Sheffield Urban Caving Tours - 13th July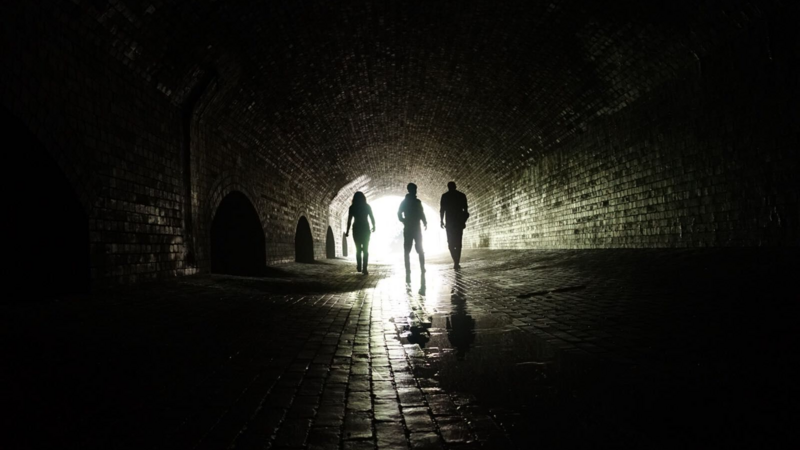 About
Starts
13 Jul '19 | 10:00am
Location
UPDATE 20:00 JUL 1ST:
THE JULY TRIPS SOLD OUT IN UNDER 12 HOURS. WE WILL BE SOON BE MAKING THE AUGUST TRIPS AVAILABLE. TO LEARN WHEN THEY ARE TO GO ON SALE SIGN UP TO THE SHEAF AND PORTER RIVER TRUST FACEBOOK PAGE AND THE SHAFF MAILING LIST / FACEBOOK PAGE.
The recently launched Sheaf and Porter Rivers Trust invites you to explore the hidden rivers of downtown Sheffield in the company of experienced caving guides and learn from trust members about the history, biodiversity and future of these mysterious and sometimes unintentionally beautiful places.
Tours will be running at 10 am, 12 noon, 2 pm and 4 pm on Saturdays and Sundays in July and August starting on Saturday 6th July.
Tickets are £16 each.
Each tour will take a maximum of 15 people.
In view of the environment and safety considerations there is a minimum age limit of 14 and participants need to be reasonably mobile and able to walk in an uneven, and slippery surfaces with flowing water and to crawl or stoop in certain sections. Please don't bring dogs or other pets.
Tours will last approximately one hour. All tours will start at Matilda St Pocket Park where there is a public pay by phone car park. Subject to conditions on the day tours will aim to go as far as the so-called Megatron culvert section.
Participants should bring wellington boots or waders and waterproof and may wish to bring a walking pole or stick to help with balance. Safety helmets and lamps will be provided. Spare clothes and shoes for after the trip may be necessary depending on water levels.
Tours may be called off in the event of high-water conditions or forecast of heavy rain. A full refund will be offered in this case. Otherwise refunds are not available, but you may transfer your ticket to somebody else.