Sheffield Urban Caving Tours - 3rd August
Sheffield Urban Caving Tours - 3rd August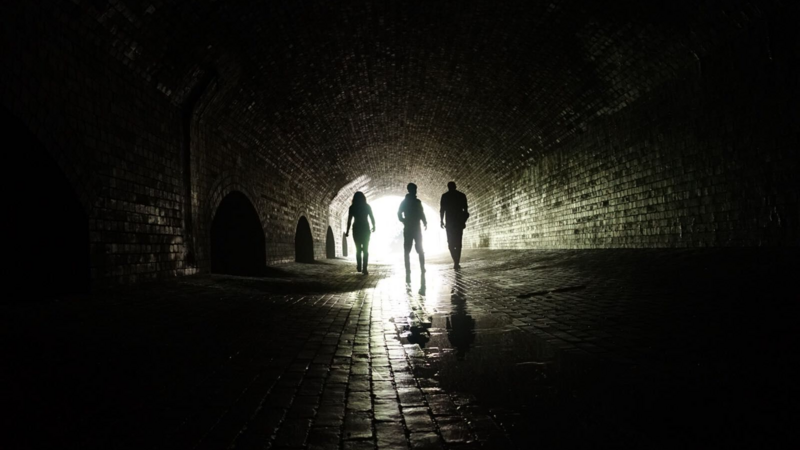 About
Starts
3 Aug '19 | 9:30am
Location
Following the hugely popular July tours, which sold out in a matter of hours, the Sheaf and Porter Rivers Trust invites you to join us on an adventure through the hidden rivers of downtown Sheffield!
The tours are led by experienced caving guides from YHA Edale Activity Centre, who, with the assistance of Trust volunteers, will teach you about the history, biodiversity and future of these mysterious and sometimes unintentionally beautiful places.
Tours take approximately 1.5 hours and will be running at 9.30am, 11.30am, 2pm and 4pm on Saturdays and Sundays throughout August.
Subject to conditions on the day tours will aim to go as far as the legendary Megatron culvert!
Tickets are £16 each available from the Sheffield Adventure Film Festival website - https://shaff.co.uk/shaff20/events
Each tour will take a maximum of 15 people.
In view of the environment and safety considerations there is a minimum age limit of 14 (children under 16 must be accompanied by a responsible parent or Guardian) and participants need to be reasonably mobile and able to walk on uneven, and slippery surfaces with flowing water and to crawl or stoop in certain sections. Unfortunately no animals are allowed.
All tours will start at Matilda St Pocket Park where there is a public pay by phone car park. Please allow plenty of time for parking before arriving for the start of the tour.
You need to be ready and at the designated meeting point at least 15 minutes before your official start time for your safety debriefing and kitting out.
You should wear suitable footwear that completely covers all parts of your feet and provides reasonable protection and support; full height wellington boots or waders are ideal and in most cases should keep your feet dry. Layers of clothes including waterproofs are recommended though your guide will advise on the day as to the conditions and how cold or warm it is likely to be.
Safety helmets and lamps will be provided. You may wish to bring a walking pole or stick to help with balance. Spare clothes and shoes for after the trip may be necessary depending on water levels.
Please be aware you may not be permitted to join the tour if you are wearing unsuitable footwear or arrive after the safety debriefing has begun, and you will not be refunded.
Tours may be called off in the event of high-water conditions or forecast of heavy rain. A full refund will be offered in this case. Refunds are not available in any other circumstances, but you may transfer your ticket to somebody else at face value or less.
More info
https://www.facebook.com/Sheaf-and-Porter-Rivers-Trust-1130904037117934/
https://www.facebook.com/SheffieldAdventureFilmFestival/
https://madmimi.com/signups/1c5cdd4194f54d6a94b46daa7140f0d1/join