Film
Sherpa
Follow the harrowing story of how Mount Everest's Sherpa community united in grief and anger to reclaim the mountain following the deadly avalanche that struck on April 18, 2014.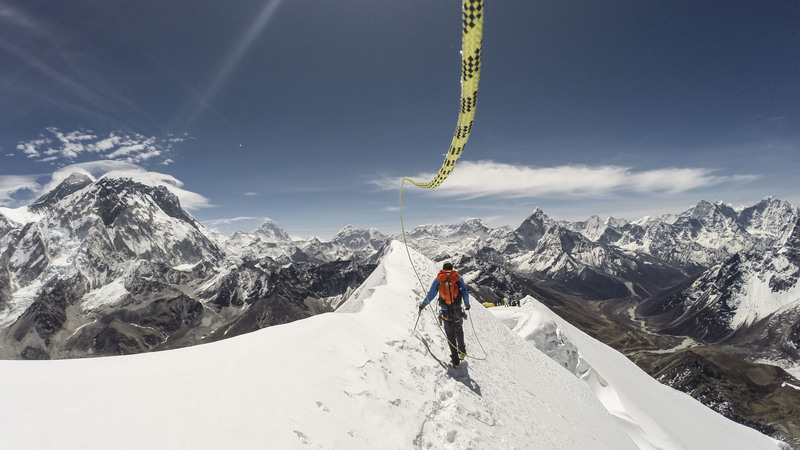 Oscar qualifier, Sherpa follows the 2014 season on Everest entirely from the Sherpas' perspectives.
On April 18, 2014, SHERPA Director Jennifer Peedom captured the massive avalanche that tore through the Khumbu Icefall, killing 16 Sherpas. The 14 million ton avalanche is recognized as the worst tragedy in the history of Everest, and sparked a drastic reassessment of the role of Sherpas in the Everest climbing industry. The film captures the story of the Sherpa community, united in grief and anger, as they reclaim the respected mountain they call Chomolungma.
Boiling unrest in the Sherpa community, which culminated in a highly-publicized confrontation between Western climbers and a group of Sherpas, brought Peedom to the base of Everest. While capturing the shifting dynamics of Everest climbing culture and legendary Sherpa Phurba Tashi's world record-breaking attempt to summit the mountain, Peedom's team witnessed the single deadliest day in the mountain's history.
In a culture that is dominated by the Everest climbing economy and heavily embedded with religion, tensions rise as Sherpas demand governmental changes to their dangerous line of employment. Ultimately, they must decide whether to continue their climb to provide for their families, or to cancel the season out of respect for themselves and those lost in the avalanche.