Event
Simon McCartney, The Bond Online Talk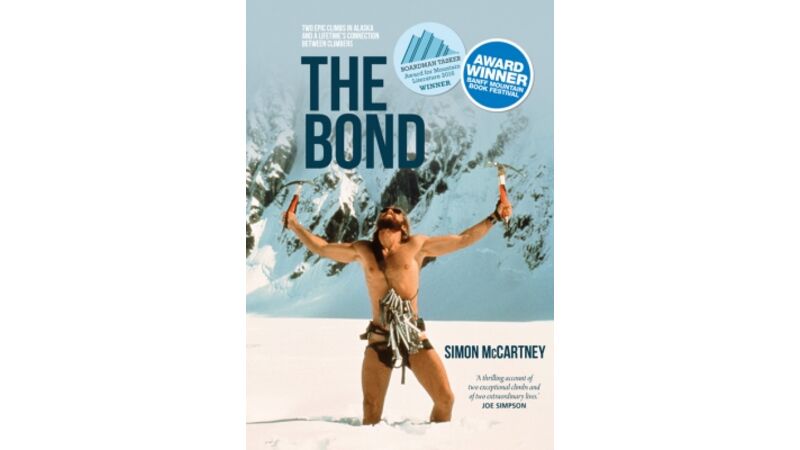 About
Starts
18 Sep '20 | 7:30pm
Location
Simon McCartney, The Bond Online talk - Friday 18 September 19:30BST
Simon McCartney was born in London in 1955 and was introduced to the mountains of the UK by his father, Mac. He became addicted to climbing in his early teens and spent his school holidays climbing all over the UK. A fine season in 1977 as the sorcerer's apprentice to Dave Wilkinson, one of Britain's leading alpinists, produced a number of paradigm-changing climbs. A first and extreme ascent in the Bernese Oberland and a string of second ascents and test-piece climbs around Chamonix changed Simon's perspective on what was possible. The pair attempted a summer ascent of the north face of the Eiger but were thwarted by poor weather. Simon climbed the route in the winter of 1979.
In 1977 Simon met Californian 'Stonemaster' Jack Roberts in a Chamonix bar. A partnership was formed and the pair went on to test the limits of their ability on two remarkable first ascents in Alaska, the second of which, on Denali in 1980, effectively ended Simon's climbing career. Simon is now a successful businessman living in Hong Kong where his dubious talent in calculated but compulsive risk-taking has continued, albeit on South-East Asia's most prestigious buildings.
The Bond is his first book and was recently listed as no 4 in the top100 best cllimbing and mountaineering books.
We have 100 tickets available for this talk which will be delivered using Zoom. We will send you details half an hour beforehand, but recommend that you download the app and install it ready.
The event is free to register and watch, but we will ask you to 'pay as you feel'.