Film
The Last Mountain
The Polish expedition to winter K2 in 2018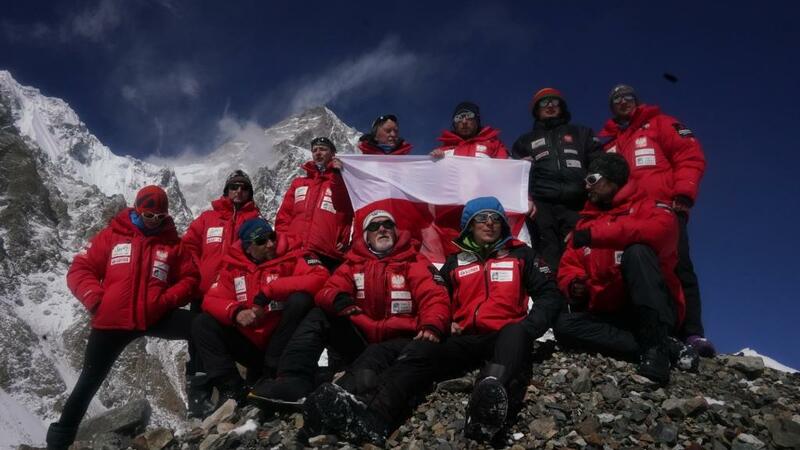 About
Producer
National Centre for Culture Poland
Country / Nationality
Poland
Our Judges say:
Detailed technical mountain climbing movie

Paul Hodgson Music Judge
I've never seen a film that captures an expedition in this level of vivid detail. Nothing is held back, objective danger, injury, and tensions within the team, even at 7,400m.

Anna Paxton
A mountaineering and adventure film like no other. Go full on behind the scenes of an incredibly dangerous, draumatic and mind questioning Saga. What would you have done?

Ed Birch Director of Salt-Street productions
An authentically epic mountain expedition tale. God it's dangerous up there, both humanity and nature threaten....

Claire Carter Writer, Film Officer for Kendal Mountain Festival, 'Creative Consultant'.
The true story of the climbing attempt on K2, the last Himalayan peak unconquered in winter. The expedition led in 2018 by mountaineering veterans and legends – Krzysztof Wielicki, Adam Bielecki and Denis Urubko had successfully rescued Elisabeth Revol, French climber who was trapped on nearby Nanga Parbat along with Tomasz Mackiewicz. It was one of the most extraordinary successful rescue operation performed in the history of mountaineering. The movie was directed by Dariusz Załuski who was born on August 4, 1959, in Warsaw. Załuski is alpine and high-altitude climber and also director, screenwriter and photographer. He climbs eight of eight-thousanders including K2 and Mount Everest (twice). Member of Polish winter expeditions: Nanga Parbat, Makalu and K2. Załuski started filming since last expedition of Andrzej Zawada in 1997. His latest films have participated in many mountain film festivals around the world.