Film
The Last Thaw
The story of Simon Grays attempt to set a record time, and become the first person to complete a Mid-winter Frog Graham round (A swim-run challenge in the Lake District)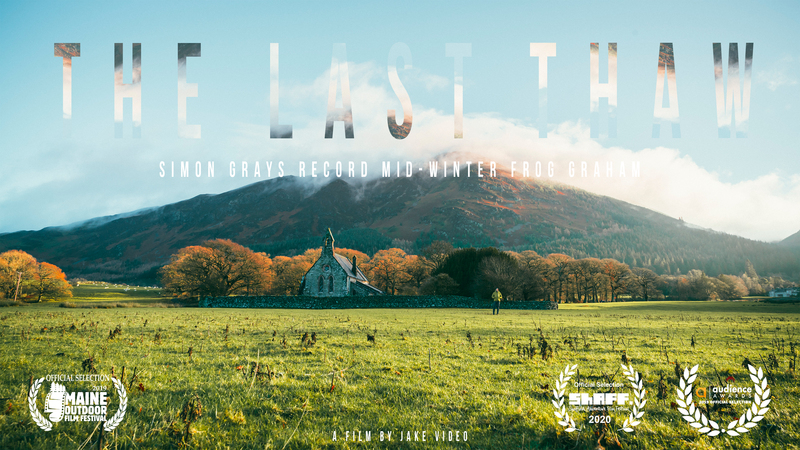 About
Country / Nationality
England
Our Judges say:
Will the Frog graham ever surpass the Bob Graham with the advent of Open Water Swimming...

Claire Carter Writer, Film Officer for Kendal Mountain Festival, 'Creative Consultant'.
When Simon pitched the idea to me back in October 2018 I knew this film was going to be by far my most challenging to date. I've certainly learnt a huge amount during that time and for me I find that very rewarding. I could see that behind Simon's idea to complete this event there was more of a story which lead him up to this stage. I wanted to get this information across in the film without it taking the attention away from the main event. I decided to start asking Simon questions over numerous phone calls to begin piecing together a story. As my understanding of Simon's passion began to grow I became more and more focused on the project as a whole. We began talking about possibilities for the film, even before he had attempted the challenge. Though this seemed very ambitious to myself at the time, I think this helped Simon to push through on the day of the event. We were lucky enough to receive a lot of support from family and friends throughout the entirety of the project. Myself and Simon cannot thank these people enough for their willingness to get involved and give up their time. The project wouldn't be at the stage it is now if it wasn't for these people.