Event
Woodland Cinema - Apocalypse Now - Cancelled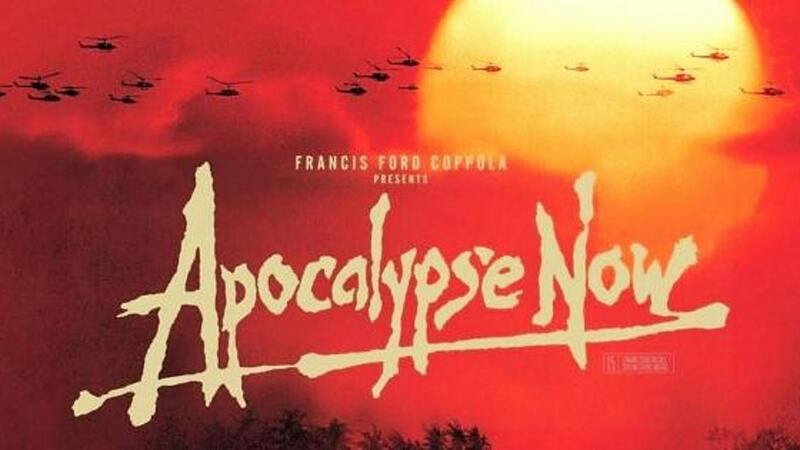 About
Starts
22 Oct '20 | 6:30pm
Ends
22 Oct '20 | 10:30pm
Unfortunately this event has been cancelled. In its stead we are screening Best Of ShAFF 2020
A waft of woodsmoke… a silver screen…
Escape to the Hope Valley, and join us for an extra special new Woodland Night that promises a feast for all your senses. Feel the earth beneath your feet and fresh air on your face, as we light the campfire, hang the hammocks and illuminate the canopy to screen a cinema horror classic with an adventurous theme.
Our latest outdoor cinema event finds us nestled on a bend on the River Derwent, in a 'Secret Garden' half-hidden between the trees. Make your way through the woods and discover this atmospheric setting for yourself where, along with our specialist outdoor screen, we'll be using immersive audio technology to bring you the highest quality sound. To complete the experience, we'll be treating you to some of the finest foodie flavours of the Valley.
Taking place on 22 October, our second Woodland Cinema Night features cult jungle classic Apocalypse Now. Join us at Bamford Garden Center in the Secret Garden, from 18:15pm.
Film screenings in the 'Secret Garden' woodland space will use audio broadcasting and headphones to create an amazing atmospheric and immersive viewing experience. Food will be provided by Hungry Buddah - menu top be confirmed shortly. Although we'll provide seating and some weather protection, we're still going to be outside so you'll need to come prepared and wrap up warm. We will make the area as comfortable and weather-proof as we can, but this won't stop all weather coming through. If conditions are particularly bad we may need to cancel and rearrange for another date, but we'll ONLY do this if we believe there is no other option.
Film: Apocalypse Now
A U.S. Army officer serving in Vietnam is tasked with assassinating a renegade Special Forces Colonel who sees himself as a god.
The Event Details
Arrive any time from 18.15. The sun will set at 18.00. Food will be served from 19.00, the film will start at approximately 20:00 and last for around 147 minutes.
Due to this being a very exclusive location and on-going requirements for social distancing, we're going to restrict the number of tickets on sale for this event to 20.
We're going to be using radio transmission sound technology to broadcast the soundtrack to you. You will be handed a sterilised audio receiver on arrival at the venue. This can be used with regular headphones (NOT Apple lightening connector) and/or a headphone splitter to allow multiple headphones to be connected to a single unit.
There will be a cash bar selling Thornbridge beers and lager and San Pellegreno soft drinks.
We will supply the receiver and can supply a 3.5mm to 3.5mm cable. We will NOT supply headphones nor a headphone splitter, these will need to be brought to the event by yourselves.
Note that the film is an 18 certificate so over 18s only please.
Update re the government's latest rules re a maximum of six people gathering socially: our interpretation of this is that if pubs and restaurants can remain open whilst ensuring that groups are 6 or fewer, then logically so can cinemas and film events. We will ensure we follow safety hygiene measures to enforce this.
What you get for your ticket price:
A premium film - and a good old scare to boot!
Locally sourced delicious food cooked on site in the woods
An immersive audio experience like none other using industry leading kit
Your choice of bespoke, comfortable seating and hammocks
Unlimited hot chai
Fire pits and canopy lighting
Free parking
Any questions relating to this screening, please get in touch with us - info@cycletothecinema.co.uk
Matt & Ed
Here are some FAQs which cover the above and a few more bits and pieces to boot.