Event
Woodland Cinema - The Descent - Bamford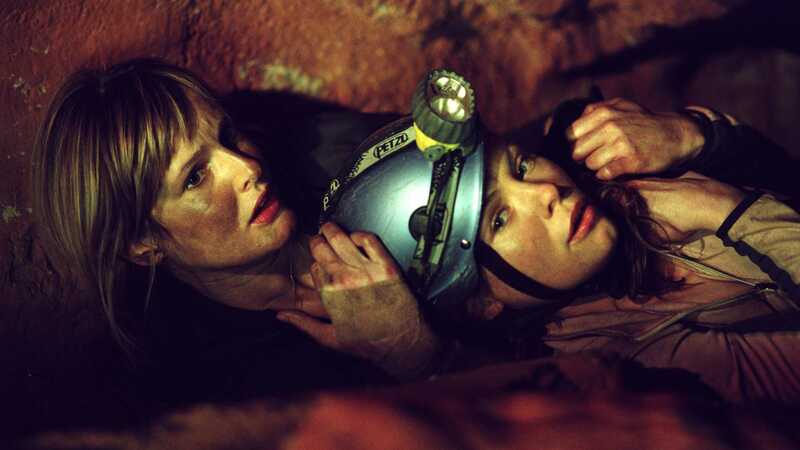 About
Starts
1 Oct '20 | 7:15pm
Location
A waft of woodsmoke… a silver screen… Join us for an extra special new Woodland Night that promises a feast for all your senses
About this Event
A waft of woodsmoke… a silver screen…
Escape to the Hope Valley, and join us for an extra special new Woodland Night that promises a feast for all your senses. Feel the earth beneath your feet and fresh air on your face, as we light the campfire, hang the hammocks and light the canopy to screen a cinema classic with an adventurous theme.
Our latest outdoor cinema event finds us nestled on a bend on the River Derwent, in a 'Secret Garden' half-hidden between the trees. Make your way through the woods and discover this atmospheric setting for yourself where, along with our specialist outdoor screen, we'll be using immersive audio technology to bring you the highest quality sound. To complete the experience, we'll be treating you to some of the finest foodie flavours of the Valley.
Taking place on 1 October, the first Woodland Night features adventure-horror classic The Descent. Join us at Bamford Garden Center in the Secret Garden, from 18:15pm.
Film screenings in the 'Secret Garden' woodland space will use audio broadcasting and headphones to create an atmospheric and immersive viewing experience. Food will be provided by local suppliers - further details on this will be provided shortly. Although we'll provide seating and some weather protection, we're still going to be outside so you'll need to come prepared. We will make the area as comfortable and weather-proof as we can, but this won't stop all weather coming through. If conditions are particularly bad we may need to cancel and rearrange for another date, but we'll ONLY do this if we believe there is no other option.
The Descent
A caving expedition goes horribly wrong, as the explorers become trapped and ultimately pursued by a strange breed of predators.
The Event Details
Arrive any time from 18.15. The sun will set at 18.45. Food will be served from 19.00, the film will start at approximately 20:00 and last for around 93 minutes, we may play a few short films (approx. 10mins) before this screening.
Due to this being a new location and on-going requirements for social distancing, we're going to restrict the number of tickets on sale for this event to 20.
We're going to be using radio transmission sound technology to broadcast the soundtrack to you. You will be handed a sterilised audio receiver on arrival at the venue. This can be used with regular headphones (NOT Apple lightening connector) and/or a headphone splitter to allow multiple headphones to be connected to a single unit.
We will supply the receiver and can supply a 3.5mm to 3.5mm cable. We will NOT supply headphones nor a headphone splitter, these will need to be brought to the event by yourselves.
Note that the film is an 18 certificate so over 18s only please.
Update re the government's latest rules re a maxium of six people gathering socially: our interpretation of this is that if pubs and restaurants can remain open whilst ensuring that groups are 6 or fewer, then logically so can cinemas and film events. We will ensure we follow safety hygiene measures to enforce this.
Any questions relating to this screening, please get in touch with us - info@cycletothecinema.co.uk
Matt & Ed
Here are some FAQs which cover the above and a few more bits and pieces to boot.